Landscape Lighting Chicago
Illuminate Your Chicago Architecture
For more than one hundred years, Chicago has been known for the stunning architecture of its greystones, cottages, bungalows and two-flats. Today, these architectural wonders continue to reflect the charm and beauty of the city's long history. If you are a Chicago home or business owner looking to uphold the ambiance of your property with professional landscape lighting, the experts at American National Sprinkler and Lighting are here to help bring your outdoor space to life with our landscape lighting Chicago services.
Enhance Your Architectural and Curb Appeal
When it comes to your home or business, the exterior is just as important as the interior – after all, it's the first impression guests and passers-by have of your property. By enhancing your curb appeal and the overall visual interest of your property with outdoor lighting, you can not only create a more beautiful landscape, but you can also:
Increase the value of your property
Improve the functionality of  your landscape
Improve your property's security
Protect your property from thieves and invaders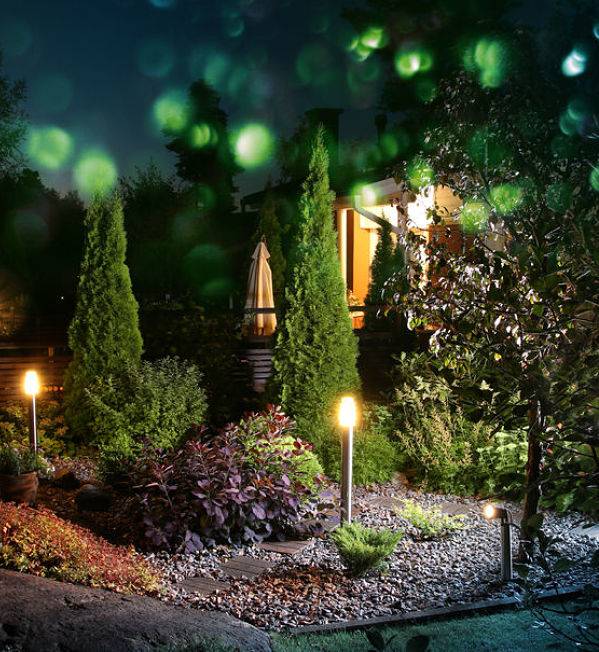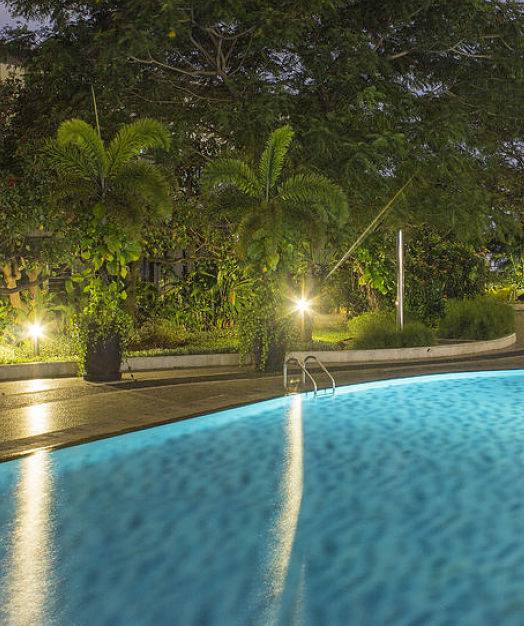 Is Landscape Lighting Right For Your Property?
While just about any home or business can benefit from a professionally designed and installed landscape lighting system, certain properties are in greater need than others. Your property may particularly benefit from an outdoor lighting system if:
It has steps or changes in elevation that present a hazard at night
Your are in an area where theft or home invasions are common
Your property has dark spots or is located in a poorly lit area
Your landscape has a particular plant life or features that you wish to highlight at night 
Landscape Lighting for Your Home or Business
Whether you're looking for a small residential lighting system or a larger commercial system, our expert team is there to support and guide you throughout every stage of your project. We offer professional landscape lighting services for any and all size properties. These services include:
Light Trees
Highlight Shrubbery
Flower Lighting
Art and State Lighting
Decor Lighting
Trellis Lighting
Pool Lighting
Talk To A Professional Today
I highly recommend American National Sprinkler & Lighting. They make the process of opening and closing my sprinklers a breeze. I get a call in the spring to open them up and in the fall to close. Diego and his crew just came out to close the sprinklers recently and they could not have been more professional and polite. Keep up the great work!!

Rani Dabbs


10/08/2019
Get To Know Our Landscape Lighting Team
Since 1984, we've been providing the Chicago area with professional-grade sprinkler and landscape lighting services. While our team, service offerings and location have changed throughout the years – we've always remained deeply dedicated to providing our customers with personalized service and the best lighting system we can offer. It is our top priority that once your system is complete, you'll leave with a smile and a lighting system to last a lifetime.
Our Chicago Landscape Lighting Services
At American National Sprinkler and Lighting, no two outdoor lighting systems are the same. Our professional landscape lighting designers are dedicated to creating a customized system that meets the unique needs of your home and business. We take the time to survey your property and speak with you about the goals and desires you have for your landscape to create a beautiful lighting design.
Once our team has created a landscape lighting design that checks all of your boxes, we'll begin installation on your system. We are committed to making your installation process as quick and painless as possible. In fact, most of our landscape lighting Chicago services can be installed in just one day!
Even after your system is installed, we're available to answer any and all questions you may have. If you have any issues with your lighting system, our team is happy to help find a solution as soon as we can.
Choose From Eco-Friendly Landscape Lighting
While some home and business owners worry about the added expenses of a professional outdoor lighting system, we offer low-voltage fixtures that can help save money and energy. These green lighting solutions provide the same quality of light as higher volt lighting options while reducing your carbon footprint and risk of electric shock. Each eco-friendly fixture is non-corrosive to last over time and paired with energy-efficient bulbs to provide maximum light at minimal cost.
Our landscape lighting team uses nothing but the highest quality lighting materials. We are dedicated to creating systems that can last for years to come – even in Chicago's unpredictable climate.
Landscape Lighting Chicago - Start Your Project Today
Our team has more than 75 years of combined industry experience. And over the years, we've learned a thing or two about impeccable customer service. We understand that life can be hectic and unpredictable. That's why we offer flexible appointment times to fit your busy schedule. We'll work hand-in-hand from consultation through installation to make your project as easy as we can.
Schedule a Free Quote
Our team will come out to property at a time that is convenient for you