Backflow Testing: Pros & Cons
You may have just learned about backflow testing pros and cons, or you've been hearing about it for years. Backflow is when dirty water leaks into the pipes where you get your clean water. Yes, it is as disgusting as it sounds! It is also dangerous for your family and unsolved backflow problems will also impact the community negatively.
Fortunately, there is an easy way to stop a nasty problem like this from ever happening. This is by doing regular backflow testing on your property.
What is Backflow Testing?
The first thing you need to know about backflow testing is that it's an important type of maintenance your plumbing needs. It has to be done annually in order to prevent a much larger problem from happening.
Even if you know almost nothing about plumbing, you probably know that there are many different kinds of pipes carrying water to and from your house. These pipes have specific designs and purposes. Although it would be nice if nothing ever went wrong in your plumbing, that's just not the case. In order to keep your plumbing working perfectly, you have to maintain it, just like everything else in your home or business.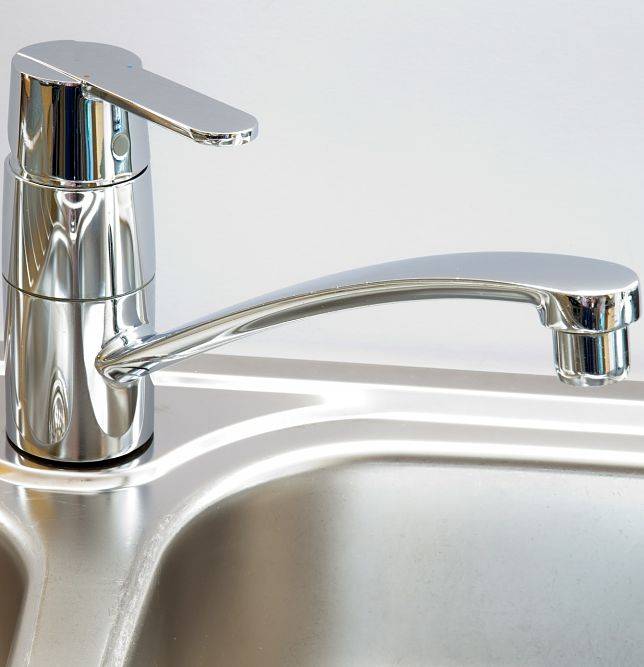 The water coming into your house and out of your faucets should be clean, and the water leaving your house is very dirty. In fact, it can have all kinds of bacteria and chemicals. It's easy to understand how important it is for the clean and dirty water to be completely separate. And in a properly working plumbing system, it is.
However, you're at risk for backflow if some part of the water pressure in your system changes. Backflow occurs when the dirty and contaminated water leaks into the clean water.
That's where backflow testing comes in. This is the key to preventing a water contamination problem. You need to have a backflow preventer installed at every cross-connection point in your plumbing system. Then, you need to have a professional do a test. Here are a few of the pros and cons to backflow testing.
Of course, it would be ideal if you never had to make an appointment and pay for a service on any part of your home or business. However, we all know that is not an option. Doing regular maintenance regular checkups on your car is what keeps it going and keeps it healthy for as long as possible. Your home and your plumbing is no different. Skipping this maintenance will risk the safety of your property.
The most significant con of getting your backflow tested is the time and cost of the service.
However, when you use an affordable company like American National Sprinkler and Lighting, the cost is extremely low. And when you compare the cost of a simple test with the cost of having to repair a major backflow problem and possibly dealing with the health consequences, it is worth it.
You can also choose a company that makes the process of backflow testing easy and convenient. Once we set up our appointment, you don't even need to be home in order for us to get the job done. You'll automatically get a report, updated the date on your backflow preventer, and have your report filed with the state. You remain stress-free.
What Happens if I Don't Get My Backflow Tested?
When your plumbing system starts having backflow problems, you won't automatically know. It's a silent danger.
However, it can be a serious health problem. Think about all the ways that you use water, assuming that it's safe. But what if you knew there was bacteria or unsafe, untested chemicals in the water that you bathe your kids in. You tell them not to drink it, but you know they still try. You boil your food with it. You give it to your pets.You wash your hands with it. Brush your teeth. Mop your floor.
Can you imagine the effect of continually exposing yourself and your loved ones to this danger? It could make you sick and make it impossible to heal. However, it's 100% preventable. Don't risk it.
How Much Does Backflow Testing Cost?
Every business has a different cost for backflow testing. The most important thing is to make sure you hire someone who has plenty of experience testing and repairing backflow. However, you should also look for an affordable price. At American National Sprinkler and Lighting, it's only $85 to get your backflow tested and have peace of mind.
How Do I Keep Track of Backflow Testing?
Since your backflow should be tested annually, it's good to stay ahead and schedule your appointment in advance. However, when you choose ANSL (American National Sprinkler and Lighting), we'll take care of the tracking in our computer system.
Additionally, the device we use will automatically tag your backflow device with the date of the test. We will give you a detailed report and we'll send a report to the required city or filing company.
Even though this is another appointment you have to make, ANSL will take care of every other part of the process.
The most significant advantage to backflow testing is your peace of mind and the non-existence of the costly health problems.
The other advantage is that the test has no negative impact on your plumbing system or your property. In fact, it doesn't even need to take time out of your schedule.
Do I Really Need Backflow Testing?
If you're still not convinced that backflow testing is worth the investment, it's important to note that it's also mandated by the state of Illinois. The law states that this test must be done annually. If you have a major backflow problem that goes untreated, it also impacts the properties around you. Backflow testing is extremely valuable!
I Don't Know if I've Ever Had Backflow Testing Done
If you're hearing about backflow testing for the first time, you may not know whether or not your home or business has ever had a test done. If your property was recently built or you just purchased it, you may be able to find records in your purchasing documents.
If not, you shouldn't assume that someone else took care of it. It is often a part of the selling process, but it's something that can easily fall through the cracks. And the longer a plumbing system goes without being checked, the higher the risk is.
If you're a current client, you can call ANSL to set up a quick and easy test. Your peace of mind and confidence in knowing that your water is not contaminated is worth it.
Can I DIY Backflow Testing?
Sometimes home or business owners who are handy may be tempted to complete this test themselves. However, this is often not effective and could end up costing you more money than a simple professional test.
When a backflow test is done, one thing the professional is doing is looking for pressure in places where it shouldn't be. This is the first sign of a problem, since backflow happens when the pressure changes. In order to do a backflow test yourself, you need an extensive amount of knowledge about appropriate water pressure as well as your valves and system.
Even if you do decide to put in the time and effort to learn about your home's backflow, it is extremely easy to misread the test results. This is a risk that's not worth taking, especially with such an affordable and simple test available to you.
American National Sprinkler and Lighting also uses specialized equipment which is calibrated regularly. Without our equipment, the process of accurately testing your backflow is much more time consuming and confusing. Our devices even tag your backflow preventer with the date, which helps you keep track.
While doing your backflow test yourself might seem appealing, it will very likely cost you more money than paying for a professional. It is also guaranteed to take you much more time and effort, without the guarantee of an accurate result. The best way to use your time and money is by calling experienced professionals like American National Sprinkler and Lighting.
Backflow Testing Pros and Cons - Schedule Testing Today!
Unfortunately, you can't assume that just anyone can do a backflow test for you. You need to be sure the company you hire is trained and experienced in testing and repairing backflow. If they are able to find a problem but unable to repair it, you have to invest more time, energy, and expenses to find a solution.
American National Sprinkler and Lighting is Chicagoland's backflow prevention company and we are state-licensed. We've successfully completed thousands of backflow tests, so we have the expertise you need. Feel free to call us about any backflow testing pros and cons questions you may have.
Our years of experience have helped us streamline the process to make it easy and stress-free for our customers. We do backflow testing for current clients, so call our office to set up your appointment at (847) 388-0321 or use on contact form below.
Contact Us for Backflow Testing