Our Front/Backyard Lighting Systems
Lighting can make all the difference when it comes to highlighting your home. We have the technical background to provide a long lasting lighting system made from high quality materials such as copper and bronze. We take the time to protect wires from common long term weather problems. Our expert staff commits to your ideas and suggests the best lighting system for your front backyard lighting and lanscape. We choose options that fit into your lifestyle and beautify your existing lawn features. We create a system designed around the architecture of your home, the landscape, unique characteristics, and your personal taste. With so many options to choose from, let our designers guide you to a gorgeous yard. 
Reasons To Add A Yard Lighting System:
Adds to home value
Theft prevention
Impressive for entertaining
Stands out on the block
Safety at nighttime or in dark spots
Makes a house feel like a home
Highlight unique home features such as artwork or landscape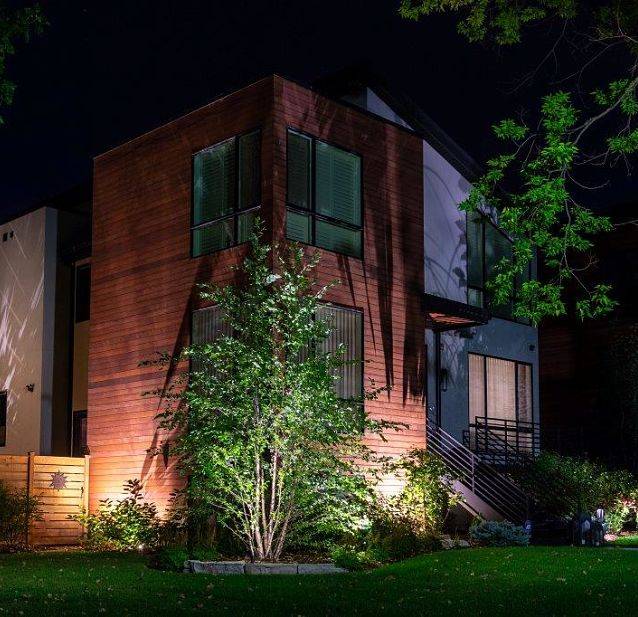 Our Front/Backyard Lighting Team
We have over 75 years of experience in our combined staff. Our industry experts put you at ease when tackling any sized project. Ask for our references from decades of happy customers in your area. We are ready to serve your needs, taking your budget, area, family, and lifestyle in mind when completing your ultimate front backyard lighting ambiance. Our lighting team starts you off with a free consultation. We want to know all of your design ideas so that we customize a front backyard lighting plan and illuminate your home. We look forward to working with you!
Front & Backyard Lighting Options:
Copper lights
Bronze lights
Incandescent lighting
LED lights
Eco-friendly lighting options