Our Philanthropy: The Jimmy V Foundation & Other Causes
Why is Giving Back to Our Community Important to Us?
American National Sprinkler & Lighting cares about our community and the people in it. We are proud to contribute to One Tree Planted, the Jimmy V Foundation, and the CHEST Foundation. We do what we can to give back, and we love choosing philanthropy that matters the most to our team members.
Here at American National Sprinkler & Lighting, we care about our community. We don't just work in the communities around Mundelein, Illinois, we live here too. Our founder, Howard Gold, built this company on dedication to taking care of each home like it's his own.
That sense of connection to our community also drives us to give back and make our nation better. This is why we plant ten trees for every new client that we get. It's also why we donate to causes that are dear to the hearts of our team members.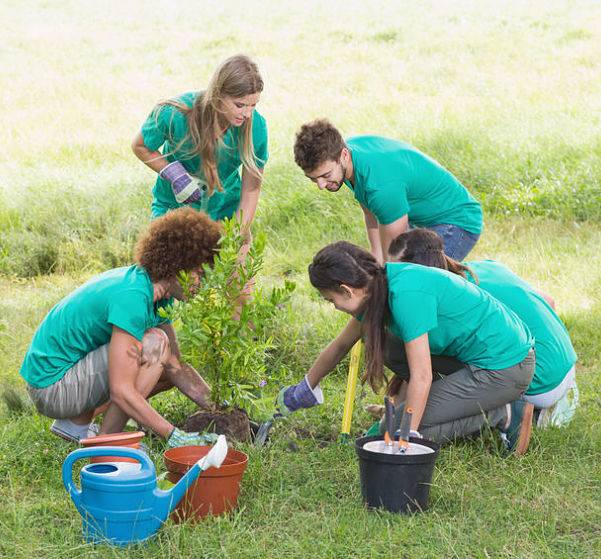 What Philanthropy Are We Involved In?
We are proud to be involved in several philanthropy efforts that make a real difference in our community and our world. Here's a little more about the causes that matter to us.
We're dedicated to keeping your gardens green and we're determined to help keep the planet green as well. We work with One Tree Planted to make a huge difference in our communities by making the world a little greener with every new client that we work with.
Why Did We Decide to Donate Trees?
We're in the green industry, so it may not come as a surprise that everyone in our staff loves plants and the environment. This past year we decided that we wanted to do something to help our environment be more green.
After thinking about it for some time, we decided that we should find a way to donate trees. Trees are such an essential part of our natural landscape, both in urban and rural areas, so we decided that planting trees was the best way for us to make a meaningful impact.
Our goal was to plant ten trees with every new job that we obtained. We looked into different companies that could help us accomplish this goal. Thankfully, there were a lot of options. We decided to partner with One Tree Planted because they make it super simple to donate trees and they allow us to pick where the trees are going, which was important to us.
When there are forest fires in certain areas in the USA or around the world, we get to focus on making sure the trees get planted in those areas. New trees help to keep soil from being washed away in rain after the fire and they provide shade and moisture to help other plants get started and provide shelter for displaced wildlife.
How Does One Tree Planted Work?
One Tree Planted takes our donations and pools them with other donations so that they can plant enough trees in a given area to make a meaningful impact. They use partners to plant the trees, usually in rainy seasons when trees grow fast and easily without supplemental watering. These partners also monitor the growth of the trees to make sure that the initial investment is protected.
What we really love is that One Tree Planted sends reports on the trees and even pictures to show us how they are doing. This really helps us to visualize the impact that we are making. Eventually, American National plans to begin taking trips to plant some trees ourselves.
For plant people like us, it doesn't get much better than getting dirty and planting a tree. There's nothing like the feeling of putting a little sapling in the ground and knowing that it will grow into a magnificent tree that offers so many benefits to our community.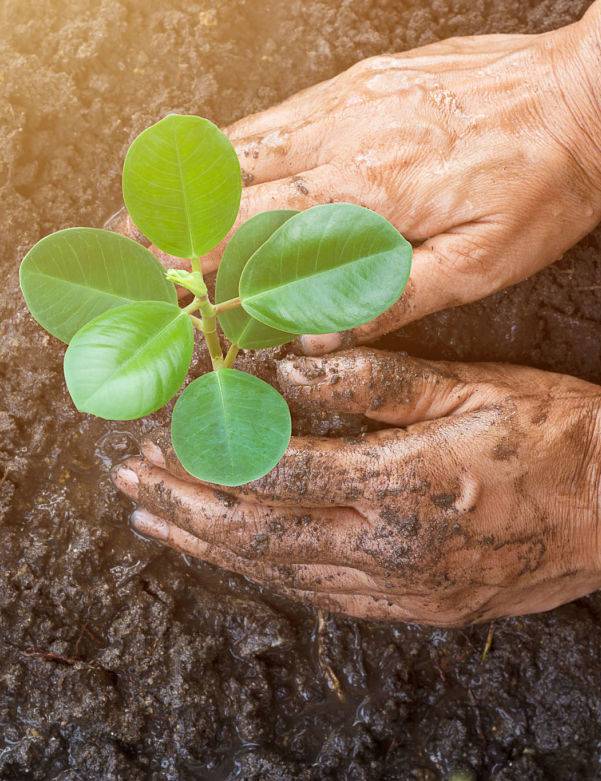 How Does Planting Trees Help the Environment?
Trees play a huge role in our world. Honestly, for the most part, we believe that they are taken for granted too often. Trees are a staple in our neighborhoods, parks, and even cities. Here are a few of the amazing things that trees can do.
Trees provide clean oxygen, which every living thing needs. Urban forests are estimated to produce as many as 61 million metric tons of oxygen annually, which is enough to offset the annual oxygen consumed by two-thirds of the population of America.
Growing forests remove carbon dioxide and produce oxygen, while declining forests may actually release carbon dioxide and consume oxygen. This is why it is so essential to keep planting new trees.
Trees capture a ton of carbon dioxide, which reduces our negative impact on global warming. A single mature tree can absorb 48 pounds of carbon dioxide per year. A forest that takes up only an acre can absorb twice the carbon dioxide produced by an average car's annual mileage. We may not completely be able to stop greenhouse gas emissions at this time but we can help to offset the damage by planting more trees.
Have you ever noticed that the shade from a cluster of trees provides much cooler shade than artificial shade like canopies? Trees have a cooling effect that is greater than just creating shade.
An ideal amount of tree cover can reduce summer temperatures as much as 10 degrees Fahrenheit during the day. This is because trees not only absorb the sun's rays, offering shade, but they continuously release water through their leaves, providing extra cooling. Trees make our neighborhoods and cities more comfortable and also reduce global warming.
Trees provide a habitat for the majority of animals. Whether animals live in the branches, roost in the trees, or burrow beneath the roots, trees are essential homes. Trees are especially important for wildlife in urban settings since they can provide channels of safety through urban areas.
Talk To A Professional Today
We have had work done recently by this company. Their work is excellent. They care about your property and home. Julio was exceptional, extremely knowledgeable, very professional and courteous. I would highly recommend American National and definitely ask for Julio if possible. He was great!

Vicki Strobel


October 7, 2019
The Jimmy V Foundation is dedicated to achieving victory over cancer. We're proud to help by donating to this important cause.
What is the Jimmy V Foundation?
The Jimmy V Foundation is a nonprofit foundation that was started by ESPN and a legendary basketball player and coach named Jim Valvano. When he was diagnosed with cancer at 46 he never gave up.
The Jimmy V Foundation aims to achieve victory for all of those who refuse to give up and are fighting cancer as Jimmy did. Since the foundation began in 1993, it has awarded more than $250 million to cancer research.
Why is the Jimmy V Foundation Special?
100% of all donations to the Jimmy V Foundation go to cancer research and programs. A donated grant takes care of all administrative expenses so that every penny of donated money goes to fight cancer. The foundation has received nine consecutive 4-star ratings from Charity Navigator. It's also a Guide Star Platinum Charity.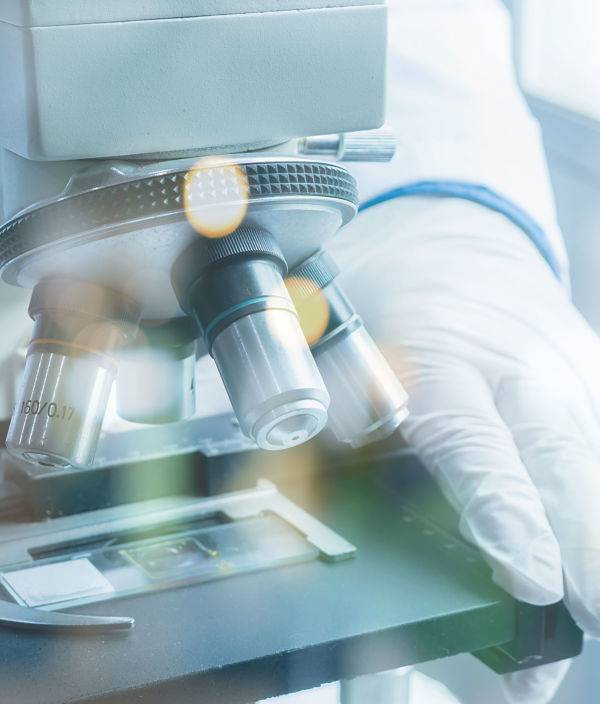 Why Did We Choose the Jimmy V Foundation?
We believe that research and new therapies can really make a difference for cancer patients. The more money that goes into research, the faster new treatments can be developed to help people who are fighting cancer right now.
Almost everyone has seen someone who they care about affected by cancer. This is also true of many of us at American National. We were very moved by Jim's famous ESPYs speech and knew we had to do something to help. Donating towards their cause is very meaningful to American National Sprinkler & Lighting. We are proud to be helping cancer research make new discoveries to increase survival rates and improve treatment.
We are proud to contribute to the CHEST Foundation and are especially interested in the Feldman Family Foundation's fight against pulmonary fibrosis.
What is the CHEST Foundation?
The CHEST Foundation is dedicated to improving lung health for all Americans. They provide funding to clinical research projects surrounding breathing and lung health. Since they were founded, more than $8 million has been raised for research into sleep medicine, pulmonary, and critical care.
This research has both improved outcomes and patient quality of life for those suffering from respiratory concerns. The CHEST Foundation also offers outreach programs into the community for a variety of lung health initiatives. Furthermore, they educate patients so that they will be better equipped to manage their own healthcare needs.
We started working with CHEST when one of our team members started the Feldman Family Foundation to fight against pulmonary fibrosis. CHEST works with many smaller foundations like this one in order to provide organization and funding to all kinds of lung-related diseases.
We are proud to see our team members showing initiative in our community and making a difference for causes that matter to their lives and families, so we wanted to help in any way that we could. The Feldman Family Foundation holds a fun annual charity event you can attend by signing up here.
Making a difference in our community matters to us. We strive to treat every home like our own in every aspect of our business. When it comes to giving back, we are dedicated to choosing philanthropy that makes a difference in the lives of our team members, creates a positive impact for our communities, and makes our world a better place. If you'd like to learn more about our philanthropy or work with us, don't hesitate to contact us.