Our Garden Lighting System
The garden is a place of sanctuary. At American National Sprinkler and Lighting, we offer the best of quality in lighting your garden and taking it to the next level. Whether you have a small or gigantic garden, our expert staff will lay out all the options to make your vision come true.
We specialize in garden lighting. That means you get to choose from the best options with the confidence that your design will last for years to come. Start today with our customized expert garden lighting system.
What Can I Light Up in My Yard?
Statues, Unique artwork, and features
Water features
Trellis lighting
Trees, shrubs, landscaping surrounding garden
Fence or border of your garden
Garden pathway lighting
Names of signs for each plant or vegetable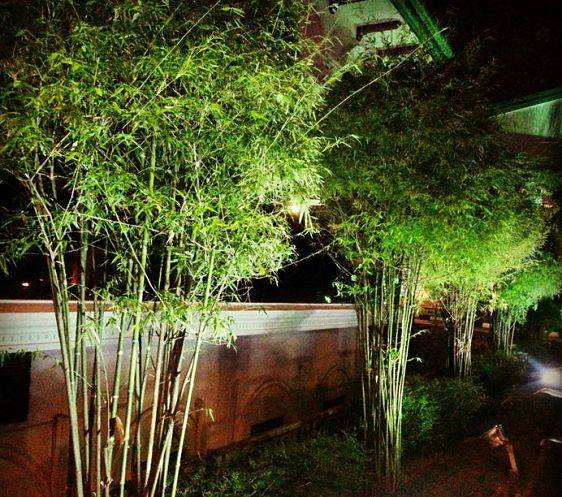 What Type of Garden Lighting Can You Do?
Garden Lighting System Options:
Bronze lighting fixtures
Copper lighting fixtures
Custom lighting fixtures
Secured and sealed wiring for harsh weather conditions
LED fixtures
Colored light bulbs
Eco-friendly lighting options
Meet Our Expert Lighting Staff
From security to ambiance, our expert staff has the detailed knowledge to hash out all the work for you. Let our team know your vision for your home's lighting and we will work with you to make your dream come true. Have the best lighting in the neighborhood and feel confident that we can bring your project in on time and on budget. We offer expert advice with your opinions and thoughts at the forefront.
Talk To A Professional Today

Andres from American National Sprinkler & Lighting came by yesterday to perform the annual "shut-down" of my sprinkler system. As always, they were on time, professional and finished the job quickly. My system is 10 years old now and I've never had a problem with it, and the support for the system is always right on the mark. I would recommend Andres and ANSL without hesitation to anyone looking for a great systems.

Stan Clement


September 29, 2019
Green/Eco Friendly Options
Find peace in both your wallet and for the environment by using our low voltage, energy efficient lighting fixtures. We use long lasting materials that provide light comparable to high voltage systems but with added benefit. Save money and help reduce your carbon footprint. There is also the added benefit of safety with the low voltage system. It prevents the risk of electric shock that higher voltage systems may pose risk.
High quality commercial grade fixtures
Save on your monthly energy bills
Safe lighting for kids and pets alike
In addition to garden lighting services, we also offer:
Patio Lighting • Home Exterior Lighting • Pathway Lighting • Front/Backyard Lighting • Security Lighting