Illuminate Your Living Space:
The Art and Science of Home Exterior Lighting with American National Sprinkler & Lighting
Have you ever paused to admire a beautifully lit home, with each architectural feature enhanced by expertly placed lights? How often have you wished your own home could have the same ambiance, bringing a sense of both aesthetic pleasure and security? If these questions have crossed your mind, you've begun to tap into the transformative potential of home exterior lighting. Here at American National Sprinkler & Lighting, we blend artistry with functionality, delivering results that exceed expectations.
Unveiling the Power of Home Exterior Lighting
Lighting is more than just bulbs and wires; it's a creative means of personal expression. A house is not merely a structure; it's a canvas waiting to be adorned with the unique brilliance of exterior illumination.
Imagine your home's exterior as an undisturbed, serene lake. Now envision home exterior lighting as a pebble tossed into this tranquil waterscape. The ensuing ripples of light influence the aesthetic landscape, revealing previously hidden beauty. Isn't that what you want your home to feel like – a space where light reveals and enhances every beautiful nook and corner?
Automatic Home Exterior Lighting
Home exterior lighting adds both security and beauty to your home. We can tackle any home exterior lighting project no matter how big or small. We love to hear your vision and make it a reality for your family. We provide numerous outdoor lighting services and systems with your lifestyle in mind. We use high-quality materials for long-lasting systems that hold up to any wear and tear.
Architectural Highlighting: Showcasing Your Home's Best Features
Home exterior lighting is akin to a maestro conducting an orchestra. With the right strategic placement and brightness levels, lighting can emphasize your home's architectural strengths and obscure its less appealing features. It's similar to how a skilled artist uses light and shadow in a painting to create depth and interest. But how do you achieve such a harmonious interplay of light and architecture at your property? That's where we, at American National Sprinkler & Lighting, step in with our years of expertise and commitment to superior customer service.
Low voltage exterior lighting
Outdoor window lighting
LED fixtures
Colored lights
Address highlighting lights
Fountain/Art/unique home feature highlights
Full-Service Home lighting systems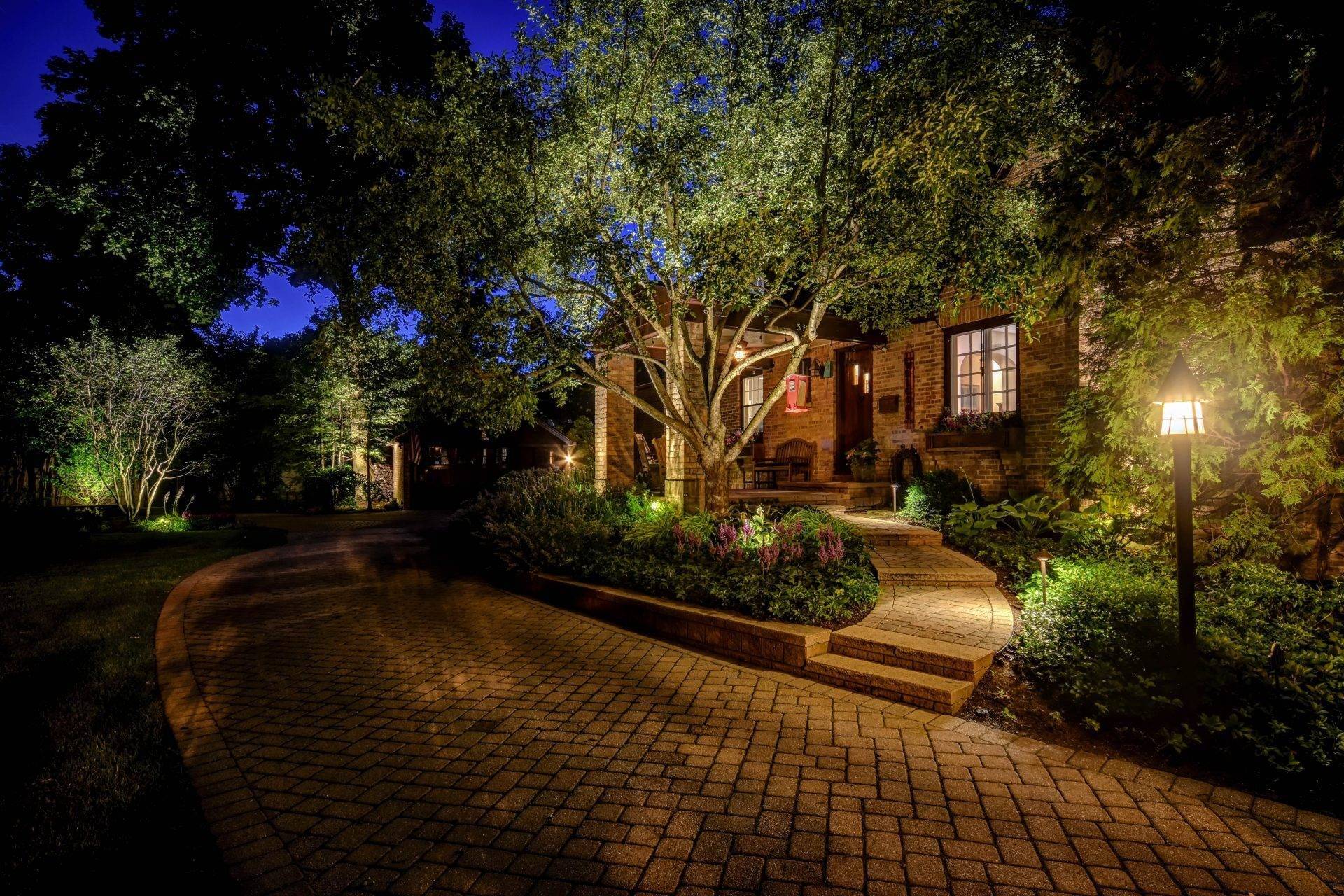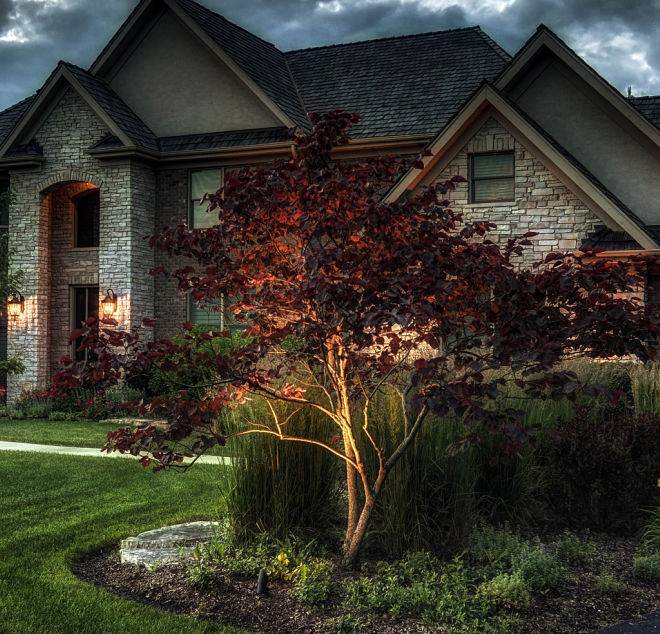 Beyond Aesthetics: The Role of Security
While aesthetic appeal is an undeniable advantage of exterior lighting, let's not overlook the role of lighting in home security. A well-lit exterior serves as a deterrent to potential intruders, akin to a vigilant guardian warding off unwanted attention. Combine this with motion sensors and timed lights, and your home becomes a well-lit fortress, striking the perfect balance between attractiveness and safety.
Why Choose American National Sprinkler & Lighting?
With countless companies claiming to provide the best home exterior lighting services, why should you choose American National Sprinkler & Lighting? The answer lies in our belief that providing excellent service goes beyond mere transactions.
We're not just providing a service; we're illuminating dreams and building relationships founded on trust and mutual respect. Our commitment to quality, attention to detail, and dedication to customer satisfaction has made us a leader in home exterior lighting.
When you choose American National Sprinkler & Lighting, you're not just getting a service; you're getting a partner who takes your vision and makes it a stunning reality.
"Dave Askelson & his team designed a great sprinkler & lighting system for our home, excellent customer service!"
Phil & Jane Mullins, Bannockburn, IL
"Very pleased from start to finish and every year after."
Verstege Residence, Round Lake, IL
"American National Sprinklers has earned an A+ in my book for customer service beyond the installation process. Thank You!"
Lisa Spivey, Spring Grove, IL
Final Illumination
So, are you ready to embark on the transformative journey that home exterior lighting offers? Are you eager to give your home an aesthetic uplift while increasing security? If the answer is a resounding yes, let American National Sprinkler & Lighting be your trusted guide and partner on this exciting journey. Let's cast new light on your home together, revealing its unique charm and character, enhancing its appeal, and making it a beacon of beauty in your neighborhood.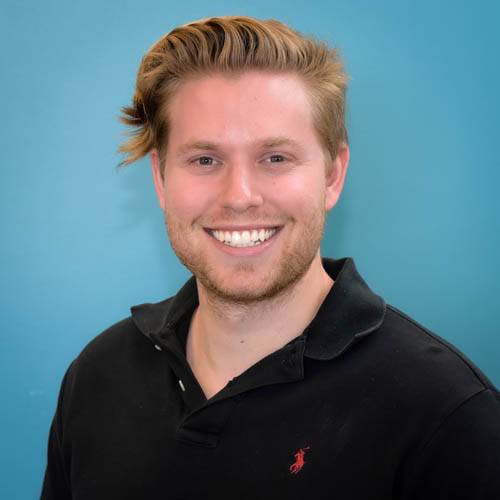 Common Exterior Lighting Questions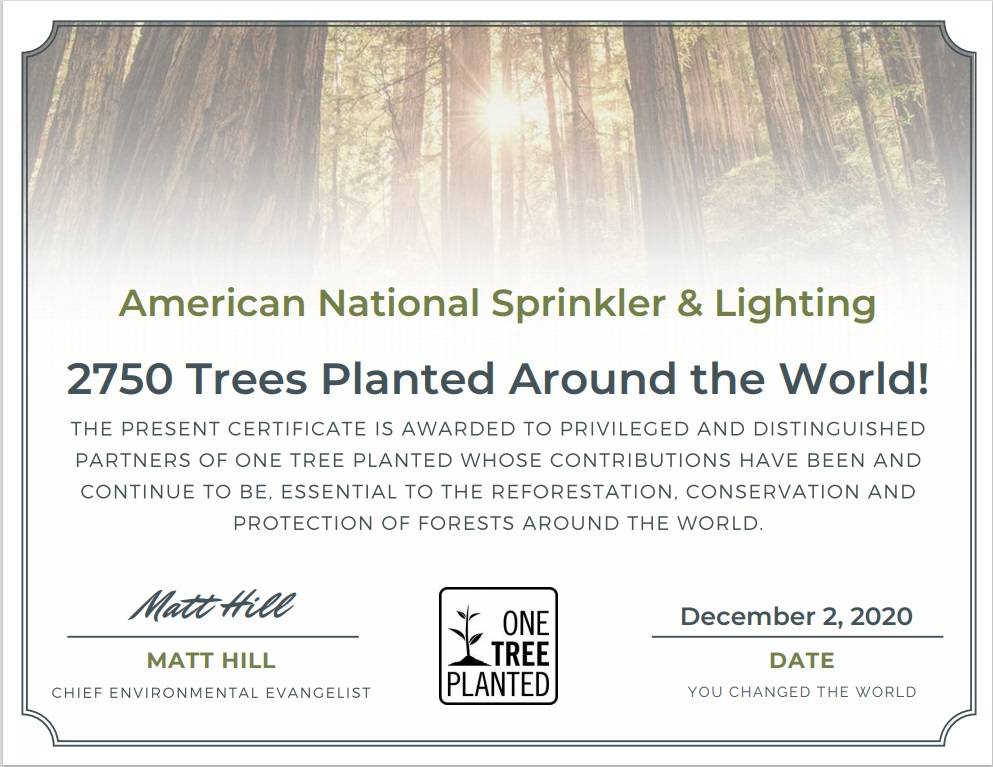 American National only uses low voltage exterior lighting so while you're enjoying your outdoor living space, you can rest assured that you're not contributing to environmental damage and light pollution on top of keeping your electricity bill in check! Reduce your carbon footprint and experience the difference when you choose us. We use high quality fixtures made of brass or copper so they don't break down over time, saving you money and time of replacing these items and reducing wasted materials. 
Get Started With Our Expert Team
Our friendly staff is always here to serve and help. We listen to your ideas and work with you to come up with a budget that meets your needs. We have been in business for over 30 years with over 75 years of combined experience from our staff. The expert staff is constantly researching and training in the new trends of the industry, providing you the best options for the job. If you are ever unsatisfied throughout the entire process, we work hard to make it right. Please ask us for past references in your area to make sure you make the right decision for your home.