Best LED Lighting Company
The Latest in Lighting Technology
LED lights have become one of the most quickly-developing and energy-efficient lighting technologies available today. Since they last longer, have greater durability, are energy efficient and offer similar, if not better, quality of light than traditional lighting, they have become very popular among home and business owners alike.
Always Consult a Professional
If you are looking to upgrade your property's exterior lighting to an LED system, or install landscape lighting for the very first time, it is always best to consult a professional instead of trying to wire and install the system yourself.
Frayed wires and overlamping (when a light fixture bulb has a higher wattage than the wiring can handle) are common and very dangerous issues for DIY installers. In order to avoid these issues, its best to always consult a professional LED lighting company like American National Sprinkler and Lighting. We are the best LED lighting company in the area and look forward to helping you create an LED lighting system for you!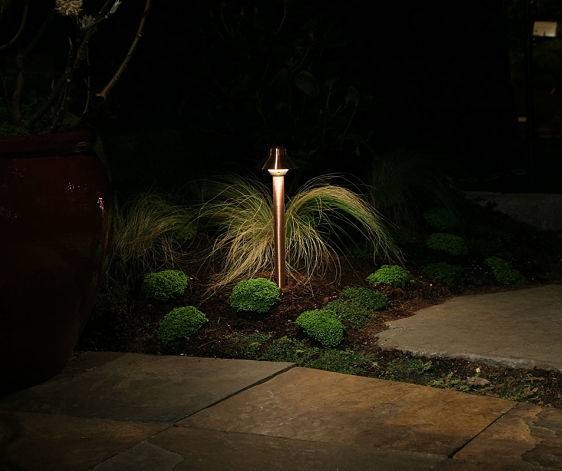 The Benefits of Working with Lighting Experts
When you consult with the lighting team at American National, you're getting so much more than a properly, safely installed LED lighting system. You'll be working with one of Chicagoland's best LED lighting companies dedicated to working closely with you from design, all the way through installation. Our team will custom design, expertly install and continually service your lights for the lifetime of your system.
The American National Difference
Our team has more than 75 years of collective experience in the lighting and sprinkler industry. Our number one goal has always been to provide our customers with the highest-quality lighting system to serve their home and business for years and years to come.
We live up to our high expectations by working with the industry's most talented professionals, using nothing but the best materials and latest technology and providing an unmatched level of customer service. It is this commitment to quality and our customers that have made us one of the area's best LED lighting company for over 30 years.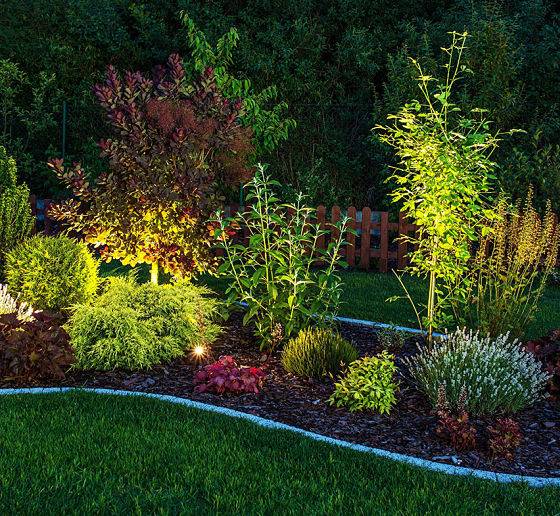 We offer a wide variety of exterior LED lighting systems to accommodate any home, business, landscape or need. These include:
Home exterior lighting

Landscape lighting

Security lighting

Front and backyard lighting

Pathway lighting

Patio lighting

Garden lighting
Create a Customized LED Lighting System
Every property and owner has unique exterior lighting needs. That's why we customize all of our LED lighting systems to the personal desires of our customers and the distinct features of their property. We'll work closely with you to learn what you hope to get out of your lighting system while assessing your property to make our own recommendations. Together we can create a beautiful, functional system that will be the envy of your neighborhood.
When you want the best lighting system, you work with the best LED lighting company. For more than three decades we have created stunning lighting systems for home and business owners throughout the Chicagoland area. If you are ready to join our community of satisfied customers and begin your residential or commercial lighting project, contact our team at American National today.
Get an LED Lighting System