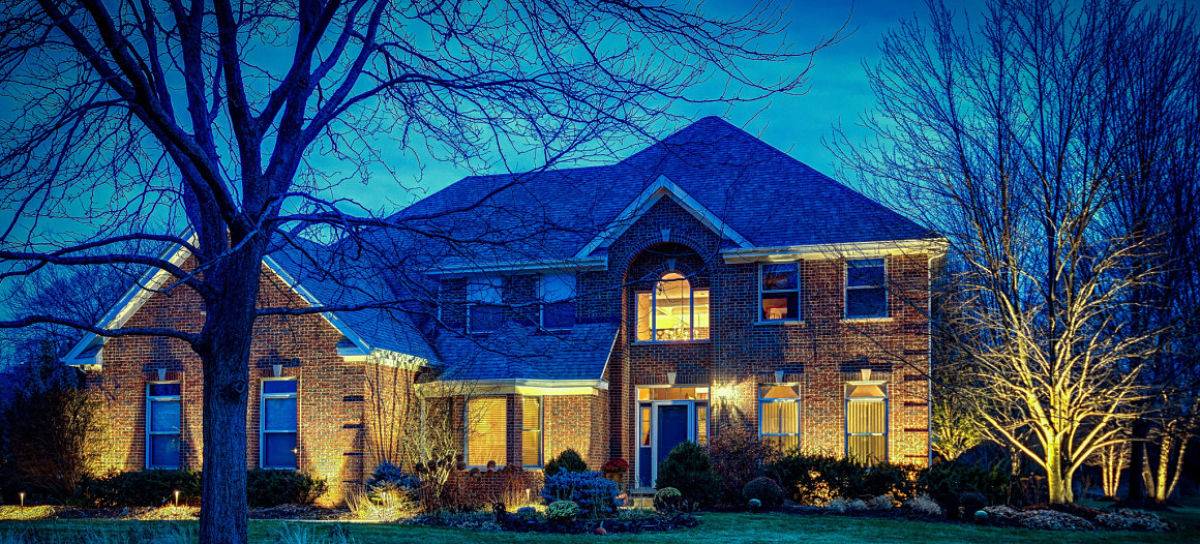 Customer View:
Q: What was your overall goal for the lighting project? Safety/security, aesthetics?
A: We've always wanted to add professional landscaping to our home. When we bumped out our dining room several years ago, we lost 50% of our front-of-house lighting. Having worked with American National with our in-ground sprinkler system, we knew they were a quality organization that really stood by their products and services. We had no need to look at other lighting companies. The overall goal was security done in a way that really made our home look fantastic.
Q: What areas did you want to illuminate?
A: The main goal was to illuminate the front of the house. In speaking with their designer, we also added the side and back of the house with landscape lighting. At night, it adds a whole new dimension to our backyard.
Q: What did you and the designer talk about at the initial meeting?
A: The initial meeting was smooth and efficient. Our designer really knew his stuff and walked us through his recommendations for the front of the house. We shifted our conversation to what the backyard might look like with the landscape lighting. He really painted a great picture, and it turned out as we envisioned it would.
Q: What stood out about American National that made you choose them for your lighting project?
A: We've worked with American National for years with our in-ground sprinkler system. They are a quality shop with fantastic employees. No need to look anywhere else.
Q: How did the installation process go?
A: The crew was efficient and professional. They really did a great job and was able to work with some challenges we have with access in the home having put in a drywall ceiling in the basement.
Q: How did you feel the first night you got to see/use your lights?
A: Wow! What a huge difference it makes. We love the front of the home, but my favorite part is the backyard. With some many mature trees, the lighting really gives it a whole new dimension. We spend a lot of time there, and this has transformed our nights.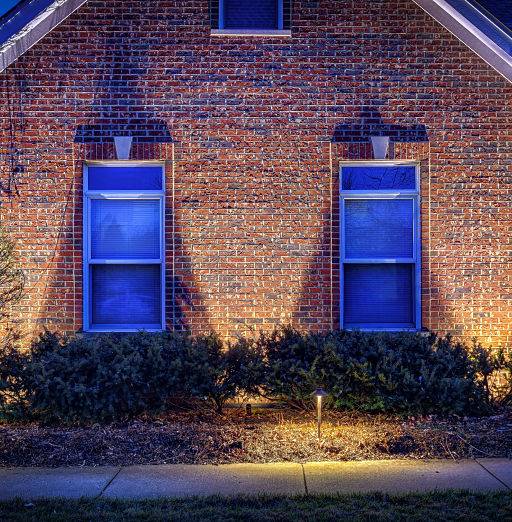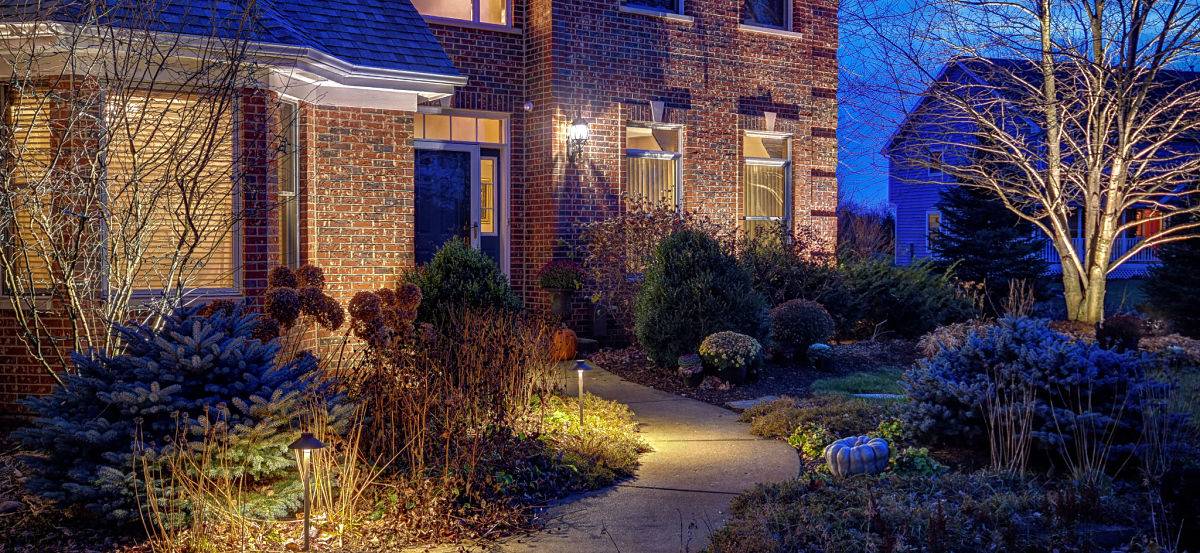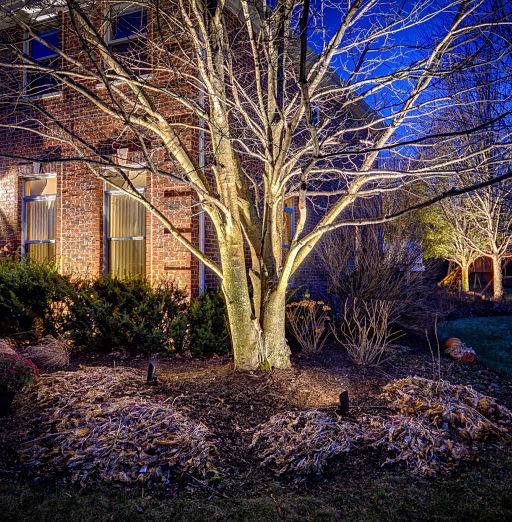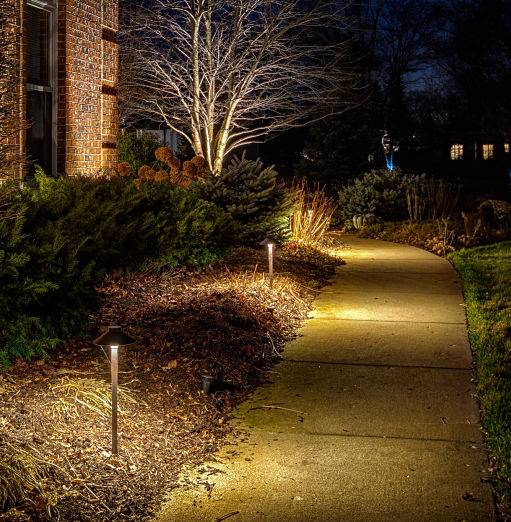 Lighting Designer View (Dave):
Q: What did you and the customer talk about at the initial meeting?
A: Discussion of illuminating the front yard and front of house, as well as the back yard landscape.
Q: How did the customer hear of/know to call American National?
A: Neil was an existing sprinkler client of ours.
Q: What was the overall goal for their lighting project and how did that impact your design?
A: Owner wanted to illuminate the entire property, and therefore we designed a system to provide aesthetic balance throughout the property.
Q: Did the neighborhood/streetlights impact how you created the design?
A: Neil lives in an area without much ambient light from neighbors and no street lights. We needed to provide light throughout the property to avoid dark areas.
Q: Why did you choose the fixtures you used?
A: The house is quite large, and the trees are mature, therefore we utilized a higher power fixture to provide adequate illumination for landscape and the house.
Q: How many fixtures were installed?
A: Approximately 50 fixtures were installed.
Q: What was your feedback from the client after they saw the lights?
A: They loved the lights and appreciated the professionalism of the install crew.