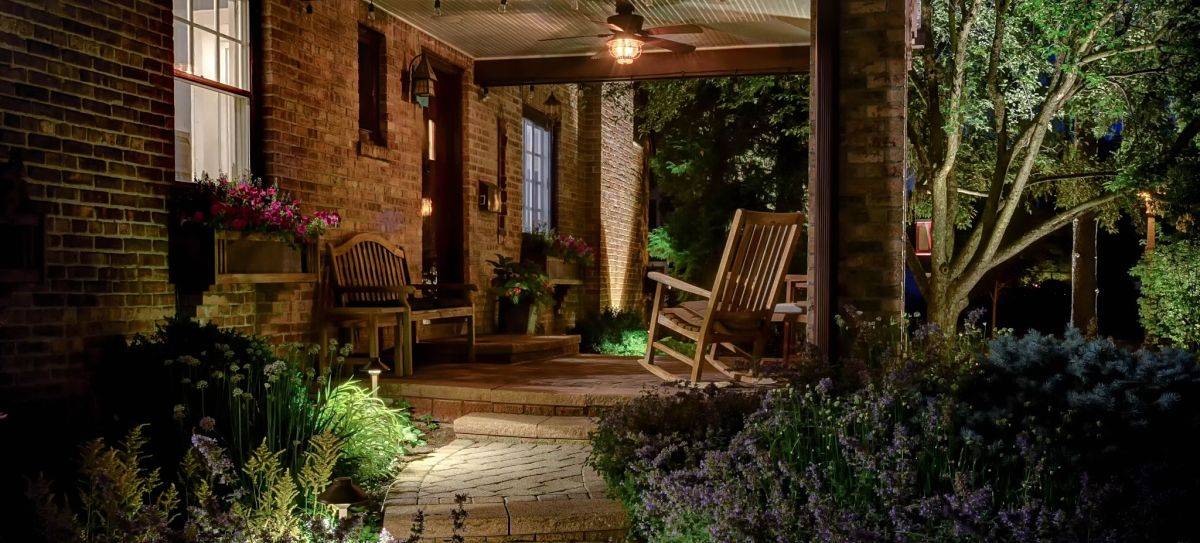 By: Dave Askelson
I met with the homeowner who just finished installing his landscape. The house is situated on a large double lot on a sleepy street, with a bunch of newly planted trees and shrubs.
On our consult, his goals are to have lights throughout the entire property and illumination of walkways is a high priority, as well. He has a large family and many friends, so there will be entertaining lots outside during the summer and on the holidays, too.
House is an older brick home that he wants to highlight on the front and at the side, where people enter the home.
Since the house is set back from the road, I focus on lighting the large evergreens at both sides of the driveway near the street. The intensity LED fixtures make the driveway entrance pop, which will draw in his guests while enhancing the character of the evergreens at night.
Once you pull up the driveway, the side of the house, which is the front entrance is the focal point. Lighting the pillars and wall washing light on the brick exterior of the home, provide a warm and inviting entrance to the interior. Path lights were added to the double-sided front walkway leading from the driveway to the front door.
The side of the house facing the street was enhanced with a few lights for curbside appeal.
The landscaper did a terrific job in placing the new service berry throughout the property. It provided a balanced nighttime landscape along the front of the property all the way to the back.
To finish off the project, we installed path lights along the north walkway leading from the public walkway all the way to the back patio. His guests can now enter the back from the north side without being in complete darkness.