Commercial Outdoor Lighting in Deerfield
Custom Solutions for Any Business
At American National Sprinkler and Lighting, we've been designing and installing both residential and commercial outdoor lighting systems for more than 30 years. Since launching our business in a small Wheeling office in 1984, we've grown to a team of over 40 vehicles and 80 employees and have served thousands of commercial clients in the Deerfield and surrounding Chicagoland area.
From small businesses and single-site offices to warehouses and large business parks, we have the knowledge and experience to outfit your Deerfield business with a long-lasting, custom commercial outdoor lighting system.
We offer a wide array of lighting options to fit your unique commercial outdoor lighting Deerfield needs. At American National Sprinkler and Lighting, every project is a custom project. We never provide one-size-fits-all solutions or offer predetermined business "packages." Instead, we consider the unique needs of your business to create a personalized lighting system from scratch.
We start with an initial consultation and walk-through of your business to determine your property's areas of opportunities and discuss your lighting goals. From there, our design team creates a one-of-a-kind system that keeps your budget and needs in mind.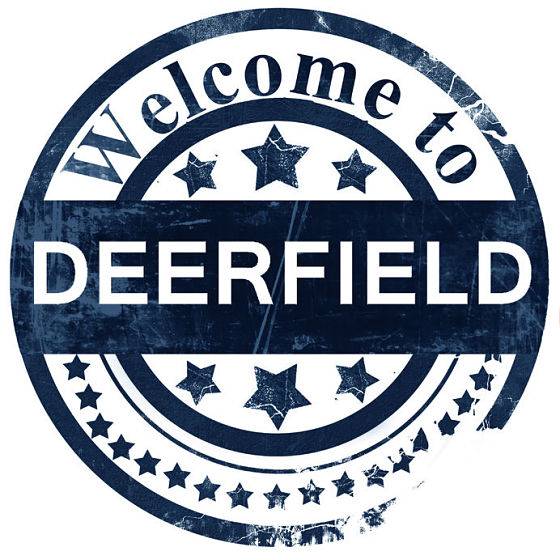 Talk To A Professional Today
Our system continues to work great, and we always appreciate getting the phones calls to let us know when it is time to schedule the opening and the closing of our system. Andres and his partner do a terrific job putting our system to bed in the fall, and opening it up again in the spring, noting any work that might need to happen before we can begin to water again the next season.

Erica Regunberg


October 16, 2019
Simple Security Solutions for Small Business
It can be a challenge to protect and monitor your small business, especially at night, on the weekends or during other periods of time when you might be out of the office. That's why our commercial outdoor lighting Deerfield team is here to give you the peace of mind only a professional security lighting system can provide.
We illuminate the dark spots of your business with simple, functional and low-maintenance lighting to help prevent burglary and injury at night. With automatic and timed lighting options, you don't have to remember to turn on your lights at night or worry about unnecessary expenses if your system is left on throughout the day. We do all the heavy lifting for you so all you have to do is give us a call and enjoy the benefits of your commercial lighting system.
Ask Us a Question
Get information about our commercial outdoor lighting
Advanced Solutions for Larger Companies
If you operate a large company or business park that encompasses several buildings, outdoor lighting is a must. As employees move about the complex and constantly transition from one building to another, keeping them safe at night can become a challenge if a proper lighting system is not in place.
From pathway and stairway lighting to security and landscape lighting, we offer a wide variety of lighting services to add protection and beauty to your business at night. We even offer purely aesthetic options, such as fountain and statue lighting, to highlight your landscape's most stunning features and impress customers, clients and passersby.
Providing Durable, Long-Lasting Systems
When it comes to your business, you have enough on your plate without having to worry about constant upkeep and repair of your outdoor lighting system. By offering the latest lighting technology and sturdy aluminum, brass and copper fixtures, we make it our mission to provide every client with high-quality systems that will last throughout the lifetime of their business. If a repair is needed, our commercial outdoor lighting Deerfield team will respond quickly to complete service requests and offer flexible appointments to get your system back up and running in no time.
Commercial Outdoor Lighting Deerfield
At American National Sprinkler and Lighting, we understand the time and effort it takes to run a successful business. As a result, we strive to make your commercial lighting design and installation process as quick, smooth and painless as possible.
With great pride in our customer service and a skilled team with over 75 years of combined experience, we have a reputation of high standards and integrity among our customers, as well as with architects, contractors and other professionals in the industry.
Get started today and see why we have over 8,500 satisfied customers across the Deerfield and Chicagoland area!