Landscape Lighting Repair
What You Need to Know About Landscape Lighting Repair
Landscape lighting makes outside spaces beautiful and functional in the evening. Most of the time they function without us even having to think about it. They turn on by themselves each evening when the sun goes down and turn off in the morning when the sun comes up. We get to enjoy them every time we look outside at our beautiful gardens or whenever we want to step outside in the evening.
However, things can go wrong, requiring landscape lighting repair. Here is what you need to know about repairing your landscape lights.
What Can Go Wrong with Landscape Lighting & How Can it Be Fixed?
You may not think about how many components there are to landscape lighting until you have problems. Suddenly you are confronted with everything that goes into your landscape lighting and you may be wondering what you can do to fix it. Here are some problems you can expect and what to do about them.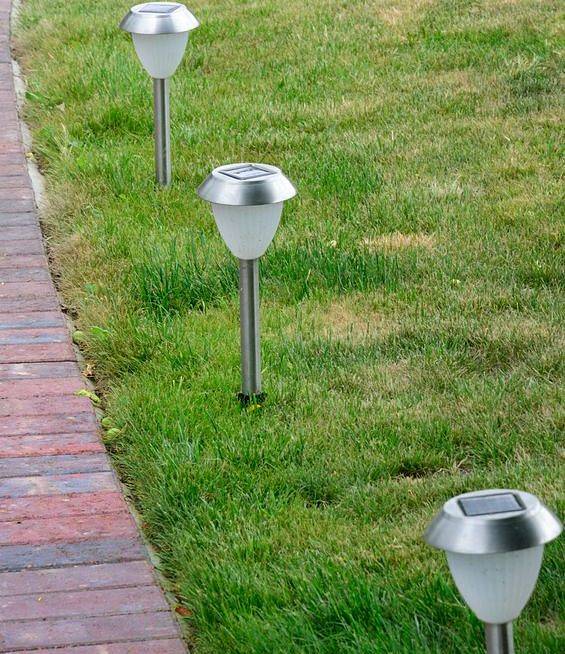 The fixture is the most visible aspect of your landscape lighting, and they are vulnerable to lots of environmental factors. If you have very high-quality fixtures made of materials like copper or brass, they generally weather well and are worth fixing when you encounter a problem. On the other hand, if your fixtures are made out of plastic or aluminum, it may be better to replace them. Here are some things that may go wrong with your fixtures.
Trauma. Fixtures may be knocked by falling branches, run into by pets or kids, or otherwise knocked askew, dented, or cracked by external trauma. A few dents may only add character to metal fixtures, but cracked or bent fixtures may need to be replaced.
Corrosion. Water can seep into fixtures that are made of low-quality materials or that are exposed to some kind of trauma. When water seeps in, it can rot sockets and corrode wires, resulting in the light being out or even a short to your entire system. In some cases, the wire can be replaced, while other times the entire fixture needs to be replaced.
Insect nesting. If there is a gap in the fixture, insects like ants or wasps may consider this a perfect place to build a nest where they are protected from moisture and predators. The nesting material and behavior of the insects can interfere with the proper functioning of wires, or it can be expansive enough to block the light. In some cases, insects can simply be cleaned out of the fixture, while other times the damage is extensive enough that replacement is necessary.
Problems with wiring and connections are some of the most common and most frustrating issues you will find with your landscape lights. If the issues are coming from wiring that is buried underground, you may need to dig out the entire wiring system in order to resolve the issue. Here are some things that can go wrong with wiring and connections.
Wiring and connection decay. Sometimes, wiring or connection that is not really up for outside use may be used. You may have purchased these products unintentionally when installing your landscape lighting or you may have purchased a cheaper unit that uses low-quality products. Wiring and connections that are not up to par will decay underground and in weather.
Damaged wiring. Underground wiring or wiring that is laid under mulch on the surface of the ground is vulnerable to all kinds of damage from gardening tools, pets, and wild animals. Rodents like squirrels, mice, and rats seem especially fond of chewing on wire and moles may find underground wire a hindrance to their burrow and chew it just as they would tree roots. Usually, if wiring has been damaged it will need to be replaced, but sometimes bad areas can be removed and the surrounding wire spliced together.
Electrical connections can become loose as lights are turned on and off, resulting in lights working improperly. Sometimes the solution is simply to tighten the terminal block screw. Other times, loose connections result in electricity jumping across them, creating heat and melting connections or even causing fire or shorts so that you will need to replace your transformer.
Talk To A Professional Today
Andres from American National Sprinkler & Lighting came by yesterday to perform the annual "shut-down" of my sprinkler system. As always, they were on time, professional and finished the job quickly. My system is 10 years old now and I've never had a problem with it, and the support for the system is always right on the mark. I would recommend Andres and ANSL without hesitation to anyone looking for a great systems.

Stan Clement


September 29, 2019
How to Find Out What is Wrong with Your Outdoor Lighting System
If you notice that one or more lights are out in your landscape lighting system, you can do some detective work in order to determine what is going wrong with your system. It's wise to start with the easiest possible problems and solutions and work your way up to more challenging concerns that may involve digging wire or dismantling light fixtures. Here are the things that may be wrong and what to do about it, from simplest to more complicated.
1. See if lights are getting power from the transformer
Use a voltmeter to determine whether your lights are getting the appropriate amount of power from the transformer. This will help you determine whether the problem is with the transformer, wiring, or fixtures.
2. Check transformer settings
If your transformer is run on a timing schedule, check to make sure that the time is correct and change settings if necessary.
If your transformer utilizes a light-sensitive photocell, clean the photocell and make sure that it is not being blocked from the light.
Check that the outlet that your transformer is plugged into has power. You can easily check this by plugging something else that you know is functioning into the outlet.
Remove the weatherproof panel on the front of your transformer and check the wire connections. If they are melted they may need to be replaced, but if they are just loose they may just need to be tightened.
3. Check fixtures
Visually examine any bulbs which are out to see if they are burned out. If you're not sure, try replacing the bulb and see if that solves the problem
Look at splices and see if weatherproofing has come undone if the wiring is loose. If spices appear to be corroded they will likely need to be replaced, while loose wiring can be tightened. If you need to replace the weatherproof covers over the slices, it is a good idea to clean or cut back and reattach the wire.
4. Check wire
If you haven't found a fault anywhere else in your system, then it is time to dig up the wire. Wire can be damaged by animals or in the midst of gardening. Wires may also corrode underground, especially if splices are made underground or if the wire is of lower quality.
If all of the lights are out, it is more likely that the problem lies in the main wire from the transformer to the first light. If lights are out at the end, the problem is between the last functioning light and the first light that is out. In most cases, all wire should be replaced when corrosion is seen. In cases where wire has been damaged or where splices are decaying, it may be possible to cut the damaged portion out and strip and reconnect the surrounding wire.
5. Replace the system or call a professional
If you have examined all of the different aspects of your landscape lighting system and are unable to find or solve the problem, you are probably getting pretty frustrated. It takes a lot of work to examine all of these different components, and you may find yourself wondering whether you missed something that was wrong in some of the areas you examined.
The truth is that it can be very difficult to identify a wire that has corroded or a short in the system somewhere unless you are an electrician.
Sometimes replacing the entire system is easier and possibly even more affordable than having it fixed. This is especially true if your system is a cheap unit that you have installed yourself. It may take a repairman a long time to find what is wrong as well, and they may or may not have a solution. Unfortunately, if you replace the system, you may find yourself in the same situation a few months or years down the line when something goes wrong again.
Trust American National Sprinkler & Lighting with Your Landscape Repair
American National Sprinkler & Lighting is your permanent landscape lighting repair solution. American National Sprinkler & Lighting can install a system that will last for many years that will look great the whole time. If you do have a problem, American National is more than happy to offer repairs to their clients. At this time, we aren't able to offer repairs to lighting systems that were not installed by our company. Stop worrying about your landscape lighting and its problems and arrive at a permanent solution with American National Sprinkler & Lighting.