Outdoor Lighting Advancements and the Affect on Communities
Outdoor Lighting Advancements and the Affect
on Communities
Changing Outdoor Lighting For Good
Cities and communities around the world are changing and so are the ways we use outdoor lighting. From modernizing the different types of bulbs we use, to new and improved fixtures, and update in laws and regulations regarding light pollution, change is upon us. The great thing about these changes is that they are driven by technology, sustainability and conservation. Everyone and everything on this planet will benefit.
The main focus is on efficiency and effectiveness. LED magazine estimated that 40% of the worlds energy is used by lighting. To save energy cities, property managers, and homeowners are switching to LED lighting. LED is the biggest advancement in the outdoor lighting industry, but there are other tools that help save money & time.
Technology Making Things Easy
Smart controllers for outdoors lighting systems are at the top of the list. These controllers can be linked to smart phones and used with either an IOS or Android system. This tool allows people to monitor, control, and manage their outdoor lighting system from outside the property and with ease. These systems can be set on timers that are aligned with local regulations. This greatly helps decrease light pollution and limits hours of use to only those that are necessary.
Updating outdoor lighting and installing updated systems can increase overall safety in the community and on individual properties. You can install motion sensors to turn on the light in a dark spot without the use of a switch. LED lighting installed in parking lots, streets, and outside homes allows for better visibility and creates a safer environment.
Laws and local regulations regarding outdoor lighting are also popping up in new places while other cities are updating current laws. Residents are concerned about pollution as well as the effect the lights are having on their local Eco-systems animals. Other regulation includes provisions that make sure only professional outdoor light installation is done. These laws are there for the protection of consumers and communities. A poorly designed and installed lighting system can cause not only problems for people nearby but can create hazards on the property.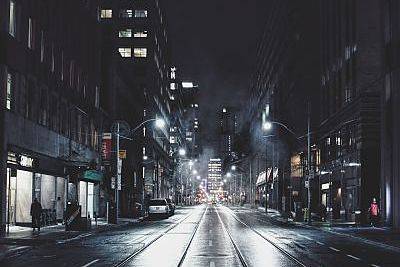 Thankfully, outdoor lighting is evolving and the possibilities for savings on money, time and energy are endless. New products are hitting the market daily. These new outdoors lighting systems and bulbs are available for anyone and can be applied to any kind of property. There are industrial LED flood lights, LED street lights as well as home fixtures. LED lights are longer lasting so less time wasted going back and forth changing bulbs.
American National Sprinkler & Lighting uses only the highest quality LED lighting for our new installations. Saving the environment is very important to us and if we can save you money in the process it's a win win!
Follow us on Twitter to keep the discussion going!