The Benefits of an Outdoor Lighting System
From greystones and two-flats to bungalows and cottages, Chicago homes are a display of some of the country's most beautiful architecture. Give your Chicago home the ambiance and curb appeal it deserves with a professional outdoor lighting system from American National Sprinkler and Lighting. 
An outdoor lighting system can add functional and aesthetic benefits to your Chicago home or business. These include:
Adding value to your property
Improving the safety of your property at night
Increasing your property's security
Giving your property greater beauty at night
The ability to spend more time enjoying your property at night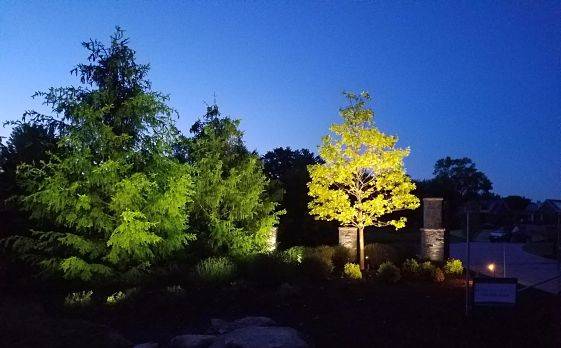 Talk To A Professional Today
Andres from American National Sprinkler & Lighting came by yesterday to perform the annual "shut-down" of my sprinkler system. As always, they were on time, professional and finished the job quickly. My system is 10 years old now and I've never had a problem with it, and the support for the system is always right on the mark. I would recommend Andres and ANSL without hesitation to anyone looking for a great systems.

Stan Clement


September 29, 2019
Creating a Customized System For Your Property
Our outdoor lighting Chicago team is committed to designing, installing and servicing an outdoor lighting system that can serve you and your family or business for years to come. We pair our expertise with your vision to create an outdoor lighting system that is as unique and beautiful as your property.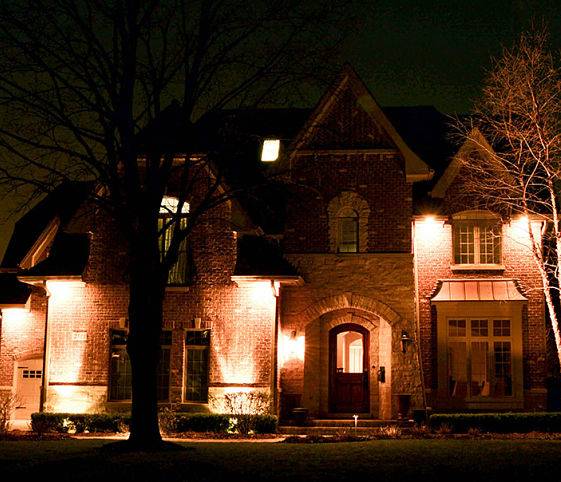 Quality Materials For a System That Lasts
Our outdoor lighting Chicago systems are designed to last for years and years to come. Since day one, we've been deeply committed to providing the best service and using nothing but the highest quality materials. These include:
The best-tested products from Kichler, FX, Hunter, and more
Commercial grade fixtures made of bronze, copper, and cast aluminum
Fully sealed lenses made of heat resistance glass
LED and eco-friendly lighting options
Personalized Service For Your Lighting
From your first consultation past final installation, our team is available to work around your busy schedule to service your outdoor lighting system. Whatever work you need done, we can schedule flexible service calls any day of the week to get your lighting system up and running as quickly as possibly. We look forward to helping your property looks it's best!
A Community of Satisfied Customers
Over the past 30+ years, we have served more than 8,500 satisfied clients from across Chicago. We have maintained and grown these relationships throughout the decades by continuing to provide incredible service and results. To this day, we have been referred by over 300 landscape contractors, landscape architects and builders.
To get started with our outdoor lighting Chicago services for your home or business, schedule a free quote today!
Stand Out with Outdoor Lighting
Our Chicago lighting systems can make your home stand out on your block