Outdoor Lighting Contractor
Enjoy the Benefits of an Outdoor Lighting Contractor
Let there be light! The easiest way to increase the value and beauty of your home is to hire an outdoor lighting contractor to work their magic. However, it is important to not just hire anyone, but a company that is reliable and does good work.
What Exactly is Outdoor Lighting?
Before making a decision to hire an outdoor lighting contractor, it is important to understand what exactly outdoor lighting really means. While the name hints at the obvious, lights for outside your home, it can actually encompass many aspects of both your front and back yard. For example, outdoor lighting can mean adding lights to your driveway, garden, landscape, or statues. To get into more details, the various styles of lights will provide different effects for your home. An outdoor lighting contractor is an expert on what lights make the best impacts for your lawn.
More importantly, adding outdoor lighting to your home can add a sense of security to your home. Adding outdoor lights will scare away any robbers and other potential threats that dare come to your house. Coming home at night in the dark no longer means anything dangerous.
Here are some examples of the kind of outdoor lighting systems that you can use in your home: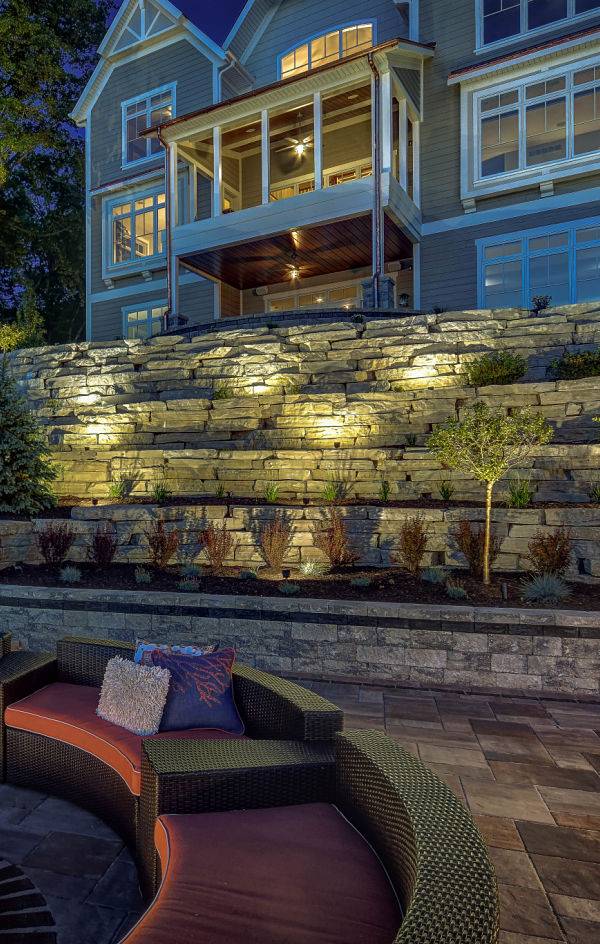 Talk To A Professional Today
Our system continues to work great, and we always appreciate getting the phones calls to let us know when it is time to schedule the opening and the closing of our system. Andres and his partner do a terrific job putting our system to bed in the fall, and opening it up again in the spring, noting any work that might need to happen before we can begin to water again the next season.

Erica Regunberg


October 16, 2019
Why Do You Need a Outdoor Lighting Contractor?
You have seen all the HGTV shows and have decided what you want your dream home to look like. But how do you even start? What do they have that you don't? A professional outdoor lighting contractor. Or even if you have never seen any renovation shows, but know that your home needs a makeover, an outdoor lighting contractor can help create a vision you never knew you even needed.
Additionally, having an outdoor lighting contractor on your side can really help you in many ways that you didn't even consider.
Time: With a professional outdoor lighting contractors on your side, it means that you get to really save time instead of doing everything yourself. Leave the electric work to the professionals and because of their experience, they can do things much quicker than those who are unexperienced. Additionally, working with a company such as American National Sprinkler & Lighting promises round the clock work. They work seven days a week to accommodate for working families and actually develop a scheduling program that minimizes the time you need to be at home. Before you know it, your outdoor lighting will be done!
Money: While you are still thinking about what your light makeover could do for your house, start considering how much money you will spend on it. First come the lights, then comes the errors you will make in choosing the lights and having to return them, then comes the long-term electricity bill. Get rid of any headaches when you hire an outdoor lighting contractor. Although some may think this is a costly investment, the experts will actually save you more money in the long run.
For starters, they will know exactly which lighting your house needs that actually saves you time and money from going to your local hardware store. Besides knowing which lights will flatter your house, they also know which lights will save you money on your electricity bill in the long run. So while you may think hiring someone will cost you more money, in fact the opposite tends to be true.
The Actual Work: Unless you're an expert yourself, it is highly doubtful that you know how to work electricity. What could be huge roadblocks for you is almost nothing to an outdoor lighting contractor. Need to hide any wires in a safe way? They know how to. Trying to avoid getting electrocuted? They know exactly how not to get hurt. Not actually sure how to put the lights in a way that flatters your house? That is their expertise.
Besides saving you time and money, never forget that beautifying your house takes work. It would be best to leave it to professionals such as American National Sprinkler & Lighting.
Creativity: You still have images from Pinterest or from HGTV's Instagram saved on your phone but the question is: can you actually recreate it on your house? If you have a professional outdoor lighting contractor on your side, absolutely! Let them combine your vision with reality and watch your house become Instagram-worthy in no time.
Maintenance: So your house has finished its makeover! Congratulations! Now what happens when your lights need maintenance? Unfortunately, working on your home is not over when the last bulb goes up.
Having an outdoor lighting contractor like American National Sprinkler & Lighting means maintenance service is provided for when situations arise. For example, how do you know how to clean the lenses? Bury any exposed wire? Check all the electrical connections? Leave it all to an expert at American National Sprinkler & Lighting who can help you check and adjust the lighting system timer and replace any of your bulbs.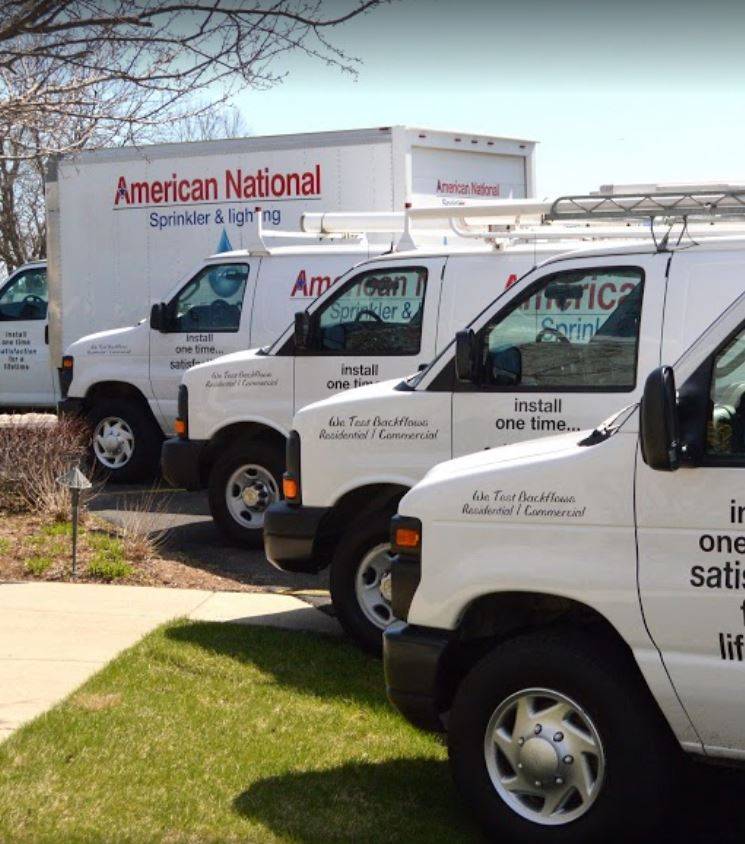 You have your vision and you're ready to work with an outdoor lighting contractor, the best thing to do is work locally with American National Sprinkler & Lighting. With over 75 years of work, you can breathe knowing you have the best team on your side.
They started in 1984 as a small company with only one vehicle and three employees. Today, we have over 40 vehicles, 80 employees, and our own 13,000 square foot facility in Mundelein, IL.
They not only create reliable lighting systems, but make sure that they last a lifetime. The staff takes great pride in providing efficient and reliable service to their customers, and know the importance of being friendly and courteous to anyone's busy schedule.
You can also be one of the many customers that have enjoyed and really loved the work American National Sprinkler & Lighting has provided. Besides claiming to being the best, our customers have said so too. You can find our raving Google Reviews where you can read about how our customers have used us for several home projects. If you want more reviews, Angie's List has American National Sprinkler & Lighting as a 'A customer rated' business. Any future customers can be rest assured that our team has quality work that has many happy and satisfied customers.
American National Sprinkler & Lighting also prides themselves in being very responsive and available to any of their customers, both first timers and returners.
As a hard working company dedicated to our customers and our products, all of our technicians are licensed, bonded, and insured for our customer's protection. You can see for yourself why American National Lighting and Sprinkler is the best choice for your home's needs.
Give us a call or connect with us using our Contact Form and see how you and your house can benefit as well.