Professional Lighting Solutions
Home Exterior Lighting

Landscape Lighting

Security Lighting

Front/Backyard Lighting

Pathway Lighting

Patio Lighting

Garden Lighting

Gallery Lighting
What Other Options Do I Have?
We get it.  You want to have a go at it yourself and make your home look beautiful and secure.  We admire this motivation.  For those who wish to try yourself here is a tip.  It isn't hard to put up lights, but there are techniques to doing it well and correct.  The sourced equipment also matters.  Maybe you have some questions.  Give us a call!
Many landscapers have entered the lighting market, not only home lighting but also holiday lighting.  While these remain viable alternatives, the products, the setup and service will not be what you deserve.  These companies have found large margins through medicore work.  Your home, your family, your budget and security deserve better.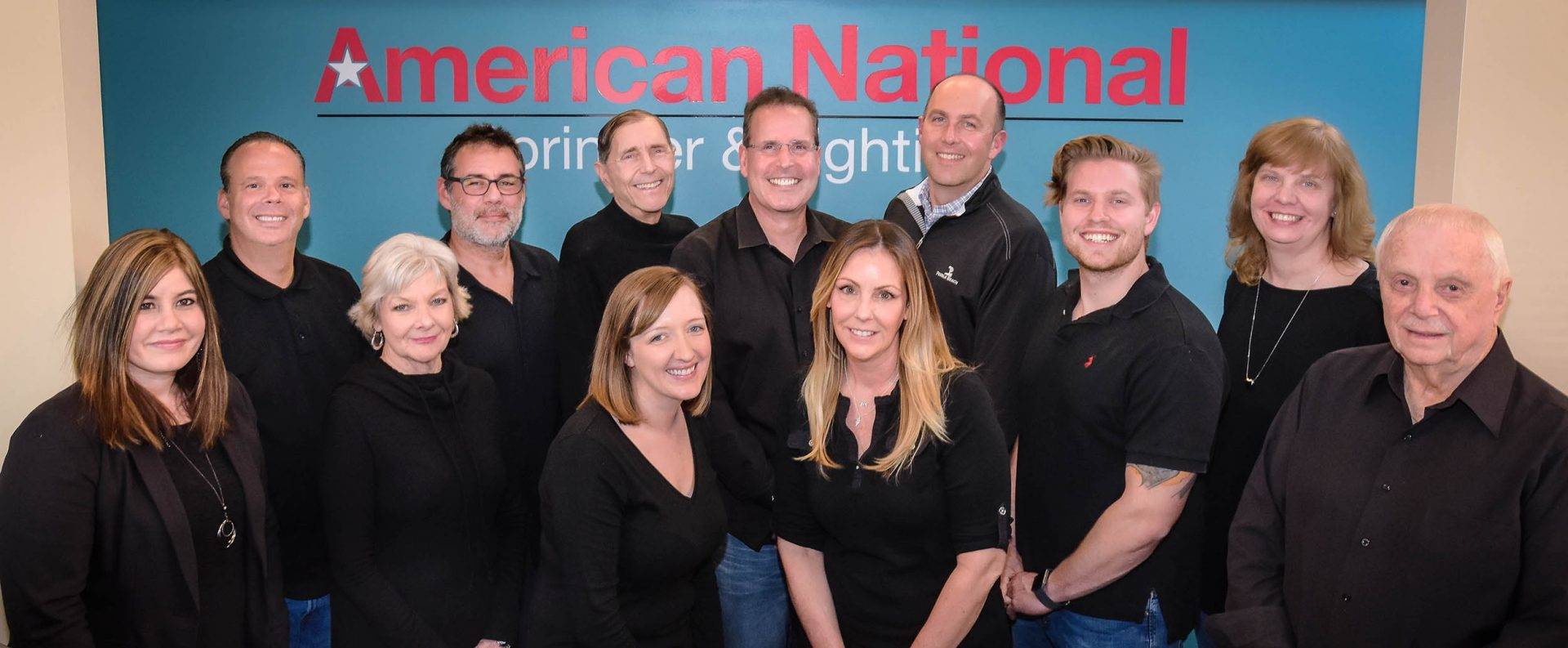 Experience and the knowledge to make your home the envy of the block, maximizing your home's beauty and security.

We use the best brands and equipment to preserve your investment.

We are family owned and service oriented. We stand by our work.
American National Sprinkler & Lighting were first recommended to us by our landscape architect in 2001. They seamlessly provided us with one-day installation, annual maintenance, and excellent customer service for over 15 years. As a result, we included them in the bid process to install a new system at our next home. When compared to their competitors, they held their standards bar high, and without hesitation, we contracted with them once again.
They did a fantastic job of configuring a new state-of-the-art-system within our budget. During installation their highly seasoned team of professionals paid great attention to every detail, effectively installing and demonstrating our new wi-fi irrigation system.
Next their project manager visited to make sure that we had a thorough understanding of our new system, and were completely satisfied. He completely inspected the in-ground sprinkler system and landscape, and arranged for a bit of end product fine tuning. WOW! Yes, we highly recommend American National!!
I recently had an American National Sprinkler system installed at my new house. This is the second system I have purchased from them. My experience with American National at my previous house was so professional and seamless that I didn't bother to get quotes from any other companies. For 6 years they also maintained my original system; they are proactive and very thorough. The new system is now up and running; the app that controls the system is is user friendly and gives me amazing flexibility. These guys are great! I'll be using them again on the next house....
I recently had a irrigation system installed at my home in Palatine. The sales department and installation department were great to work with. The installation was done in one day and the crew that did the work were very professional and polite. They did a fantastic job explaining, demonstrating and installing the system. BY the time the left, it looked like they were never there. Everything was cleaned up and but back in place. I want to thank Laury and his crew. This is the second home I have used American Sprinkler for an irrigation system. I would recommend American Sprinkler to anyone And last thing, my grass and flower beds look fantastic. Thanks again to American Sprinkler!!
Ready To Chat?
Our friendly and knowledgeable staff will contact you at a convenient time of your choosing.
"We are friendly and easy to talk to.  You have questions and we are eager to answer them!  We invite you to start the conversation."