Professional Patio Lighting
Professional Patio Lighting
Illuminate the beauty of your home's outdoor living space with professional patio lighting from American National Sprinkler & Lighting. Our lighting services are custom designed with the personality and functionality of your home in mind to give you the patio experience you've been dreaming of.
Benefits of Professional Patio Lighting
Entertain friends and family year round 
Highlight the beauty of your home any time of the day
Increase the perceived value of your home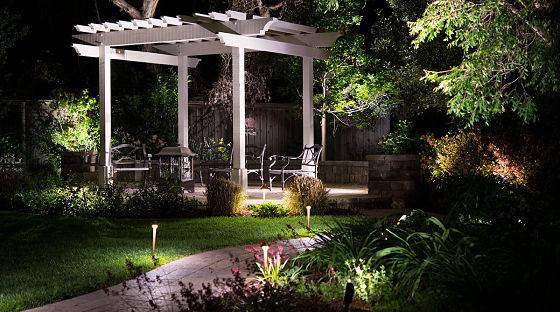 Brighten Up Your Patio
Our professional patio lighting team can light up your outdoor space
Our Professional Patio Lighting Options
Whatever vision you have for your patio, we have the tools to turn your dream into a reality. Our design and installation team is professionally trained to install a wide variety of professional patio lighting.
Our offerings include:
Terrace and gazebo lighting
Fireplace highlights
Plants and window lighting
Garden lighting
Bar lights
Outdoor kitchen lighting
Decorative lighting
Really highlight your home with some of our additional exterior lighting services:
Security lighting
Pathway lighting
Pool lighting
House backdrop flood lights
All of your lighting systems are in eco-friendly alternative of every brightness and need. Whether you're looking for LED lighting, solar options, or additional ways to save your home's energy, our team can make it happen.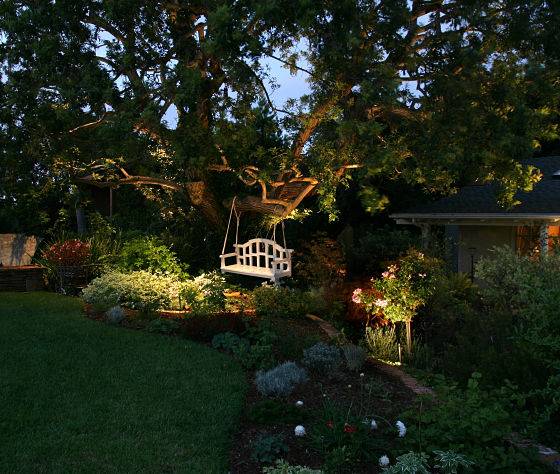 The American National Difference
It is our top priority to provide you and your family with long-lasting, low-maintenance lighting solutions to enjoy for years to come. That's why every American National lighting system is completed using only the highest quality, most durable lighting technology available on the market today. With more than 75 years of combined industry experience, our expert team is equipped to install your system with the same quality and precision you expect from your lighting. At American National, you can count on:
Experienced industry professionals
A job well-done - the first time!
Guaranteed customer satisfaction
To get started on your professional patio lighting project, schedule a free quote or talk to a member of our team today. We can come out to your property and discuss your ideas with you so that you get the best result. We look forward to working with you!
Talk To A Professional Today
I highly recommend American National Sprinkler & Lighting. They make the process of opening and closing my sprinklers a breeze. I get a call in the spring to open them up and in the fall to close. Diego and his crew just came out to close the sprinklers recently and they could not have been more professional and polite. Keep up the great work!!

Rani Dabbs


October 8, 2019