Vernon Hills Landscape Lighting
Should You Invest in Vernon Hills Landscape Lighting?
If you live in the lovely community of Vernon Hills, you stand to benefit from landscape lights in a number of ways. Vernon Hills landscape lighting can make your home more beautiful and functional at night, as well as providing security benefits.
Like many suburbs of Chicago, Vernon Hills started out as farmland in the 1850s, but by the 1960s, part of the area had been turned into private residences. It was at this time that the name Vernon Hills was used. By the 1980s and 1990s, the area had grown considerably, but it has always functioned primarily as a residential area.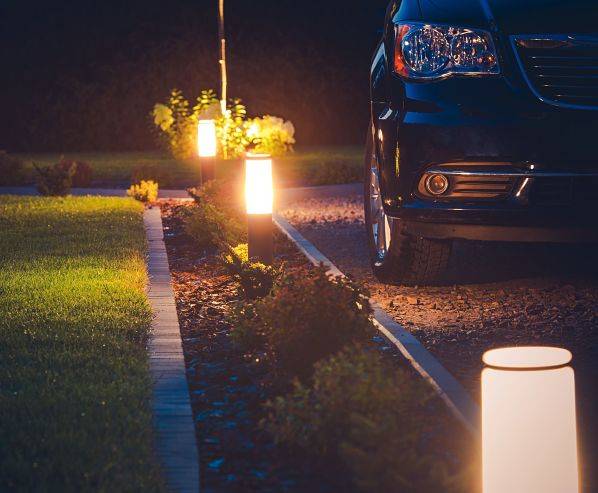 Why Install Vernon Hills Landscape Lighting?
Highlight Your Home in the Evening
Many of the homes in Vernon Hills are historic, beautiful homes. The members of this community take pride in maintaining precise landscaping. Homes often have beautiful details like intricate brickwork and hedges that have been shaped for many years.
Landscape lights can enable your home to look as stunning in the evening as it does during the day. Draw attention to a charming entryway or highlight a hedge or statue. You often make it home late and may not even see your beautiful house during the day. Utilizing landscape lighting makes your home look gorgeous in the evening as well as during the day.
Don't worry about detracting from the appearance of your home during the day to achieve this beautiful effect at night. Professionally installed landscape lighting can be integrated into your home and landscaping so that it won't draw attention to itself or look unattractive during the day.
Enjoy Your Landscape at Night
Why limit your enjoyment of your landscape to only the daytime? You work hard to maintain a lush lawn, well-trimmed trees and hedges, and pleasant sitting areas. With carefully designed landscape lighting, you can enjoy all of the aspects of your garden in the evening as well.
Paths. Well-lit paths encourage nighttime strolls through your garden. Whether you want to highlight flower beds along a path or simply light your way, landscape lighting can make it easy for you to enjoy an evening stroll.
Sitting areas. Outdoor sitting areas are pleasant in the evening. If you are holding a house party, an outdoor sitting area is a great way to extend the party outside and show off your garden at the same time.
Walls & hedges. Landscape lighting for your walls and hedges create a sense of space as well as keeping anyone from running into them while navigating in the dark.
Trees. Most of the homes in Vernon Hills are rich in old and majestic trees. Landscape lighting shining up into the branches or down from the tree is a beautiful way to turn trees into living art.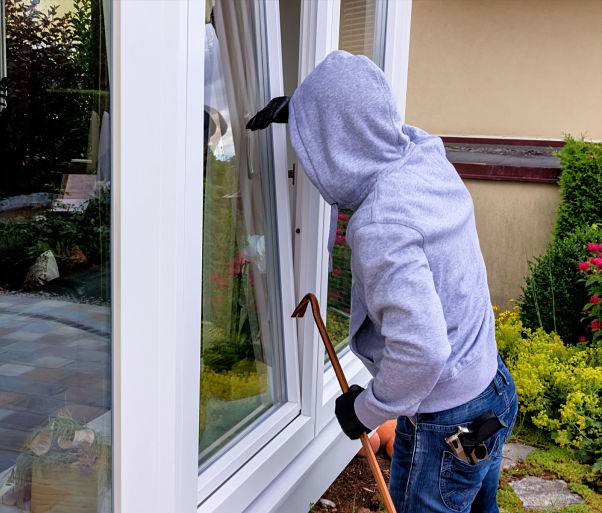 Vernon Hills is reasonably well-known as an affluent suburb of Chicago. Unfortunately, that reputation comes with the possible risks of burglary and thieves.
Landscape lighting can do a great job of deterring burglars. Thieves are afraid to risk entering an area with lights employed across the property. Furthermore, they may believe that there are video cameras as well, especially if you use a motion-activated landscape light. If you do have security cameras, landscape lights make it more likely that the camera will pick up the intruder.
It may be especially important for you to use landscape lighting to deter burglars if you live near one of the manufacturing and retail districts that border the neighborhood. It can be easier for a thief to slip into your property from the back when they are coming from one of these more industrial areas. Homes that border parks may also be more susceptible to burglary.
Vernon Hills is nestled between several wilderness areas. Many residents can walk out their front door and into a forest preserve like the Captain Daniel Wright Woods or Hawthorn Woods. This wilderness is certainly an advantage of living in the area, but unfortunately, it has some downsides as well. Animals like raccoons, possums, and even larger predators like coyotes and bobcats may live in these woods and find their way into your yard.
If your home is near a park, golf course, or body of water, the chances are even better that wildlife will find its way from the forest, through an unoccupied area like this, and into your yard. Most animals are more willing to enter a back than a front yard, so they may be more willing to creep from a park over your fence rather than try to navigate a street. If you live in these areas, be especially careful to light the perimeter that animals are most likely to come from.
Animals can be pests by going through garbage and uprooting landscaping. More importantly, they can be a real threat to pets or even your family. Landscape lighting deters wildlife, which would generally prefer to stay in the shadows. Thoroughly lighting areas where animals may enter the property or places they may be attracted to, such as where garbage is kept, deters most animals.
Types of Vernon Hills Landscape Lighting
There are a number of landscape lighting techniques that can be very effective for your Vernon Hills home. Because of the natural and historic nature of this neighborhood, certain types of lights are more appropriate than others.
Tree lights. The gorgeous trees throughout Vernon Hills deserve to be highlighted. Lights can shine up into tree branches, creating an artistic effect, or shine down, mimicking the effect of moonlight.
Well lights. You don't want your landscape lighting to distract from the effect of the landscaping during the day. Well lights are a great option because they are durable and can be made almost completely invisible by burying them in the ground. Well lights shining out of flower beds or along hedges can have a very charming effect for Vernon Hills homes.
Wash lights. Soft, diffuse spotlights gently illuminate the details of your home like ornate brickwork around an entryway or charming shiplap siding. Many homes in Vernon Hills have the kind of details that are worth accentuating, so wash lights are a great choice for many people.
Garden lights. Nearly every home in Vernon Hills has a lovely garden to offer. Garden lights can draw attention to flower beds, highlight the best aspects of topiaries, or draw attention to special details like fountains or statues.
Vernon Hills Landscape Lighting for Protection
If safety is a primary goal, you may make a few different or additional decisions when choosing landscape lighting. Deterring burglars or animals is accomplished by slightly different lighting than making your yard more attractive and functional. If you would like your yard to benefit from both the aesthetic and safety aspects of landscape lighting, a professional can work with you to develop a lighting plan that is beautiful and provides a barrier against home invaders.
Motion-activated floodlights. Floodlights cover a vast area in a powerful wash of light, which is generally not very attractive but is very good at lighting up your entire yard. A motion-activated floodlight can competely illuminate a burglar or animal. Furthermore, it will also startle them by coming on so suddenly and completely, making it more likely that they will flee.
Wall and hedge lights. Spotlights on walls and hedges create a natural barrier of light around your entire yard that does nothing to detract from the appearance of your landscaping and can even make your garden look great at night.
Tree lighting. Wild animals may stick to the trees to navigate across your property safely. Lighting trees makes them less attractive as hiding places and makes animals less willing to climb them, which will have the overall effect of deterring animals.
Hire a Professional or Install Your Own Vernon Hills Landscape Lighting?
There are plenty of do-it-yourself kits for installing landscape lighting, but if you take your home aesthetics seriously, as most residents of Vernon Hills do, you probably want your lights done as well as possible. For lights that are durable and invisible during the day, tree lights that really mimic moonlight, and a wash on your brickwork that is gentle and not glaring, the professional touch is worth the extra investment.
You may actually find that you save money by hiring a professional for your Vernon Hills landscape lighting. Professionals know how to distribute light to achieve the desired effect for the least amount of wattage and energy possible. The high-quality equipment utilized by professionals withstands the test of time so you won't have to spend as much time or money with repairs or replacements.
Choose High-Quality Vernon Hills Landscape Lighting
You want landscape lighting that can accomplish your aesthetic and practical goals. Choose a professional like American National Sprinkler & Lighting who has experience installing landscape lighting in this area and knows what it takes to make your home and property look their best. We know just how to install lighting to accentuate the look of your Vernon Hills home. We'll take time to talk to you and learn exactly what it is that you want in landscape lighting.
Not in Vernon Hills but looking for great landscape lighting? Check out our other lighting service areas.