Wilmette Landscape Lighting
Check out Wilmette Landscape Lighting
Wilmette is known throughout Chicago as the beautiful suburb that is close to Lake Michigan with tree-lined and brick streets. With its green street lanterns and historic architecture, this small town has also gained an impressive reputation for its stunning houses. Wilmette is also known for its safe neighborhoods and great school districts, reasons why its residents continue to live there.
Due to Wilmette's reputation for its houses, many homeowners go to great lengths to make sure their homes are beautiful and have high-quality landscapes. If you are a homeowner looking to update your home's landscape lighting, or make a first-time installation, American National Sprinkler and Lighting has exactly what a house in Wilmette needs to stand out. Their expertise and history in the area makes them experts on the town and its surrounding houses.
The Right Lighting Can Make a Difference
With the beautiful houses in Wilmette, you can ensure that your home is one of them with the proper lighting added to it. With the right landscape lighting, your home's trees, shrubberies, and flowers can stand out amongst the other neighborhoods in Wilmette. Our specialized team can help you install a lighting system that highlights the architecture, gardens, and overall beauty of your home by:
Improving your yard's functionality
Increasing the security of your home
Creating a safer environment for you and your guests
Accentuating aspects of your home such as fountains and statues
Making sure your home is as beautiful during the day as it is at night
Talk To A Professional Today
Andres from American National Sprinkler & Lighting came by yesterday to perform the annual "shut-down" of my sprinkler system. As always, they were on time, professional and finished the job quickly. My system is 10 years old now and I've never had a problem with it, and the support for the system is always right on the mark. I would recommend Andres and ANSL without hesitation to anyone looking for a great systems.

Stan Clement


September 29, 2019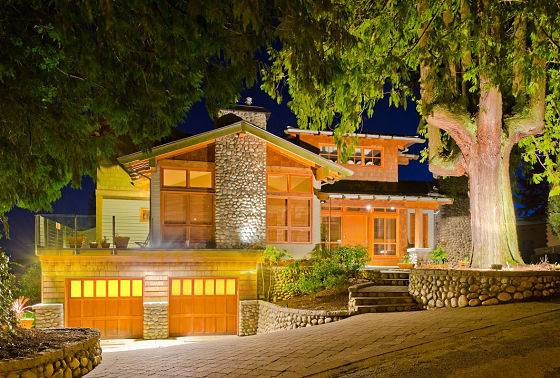 Services You Can Count On
We are proud to have served the northern Chicago area for more than 30 years. While our business has grown from just three employees in 1984, to more than 80 dedicated team members today, our level of service and quality of care has remained the same. We continue to dedicate ourselves to providing you with long-lasting lighting systems designed to highlight the unique aspects of your yard. Some of our most popular lighting options include:
•Tree lighting
•Shrub highlights
•Flower lights
•Statue, decor, and art lighting
•Trellis lighting
Each member of our Wilmette landscape lighting team is deeply committed to providing you with complete, quality lighting services on a schedule that works for you and your family. Use our Contact Form to connect with us or call us at (847) 393-4379. From consultation to installation, you can expect to receive:
•Expertise resulting from over 75 years of combined industry experience
•High-quality, long-lasting materials
•Flexible appointments to suit your busy life
Wilmette Landscape Lighting
Meet with our lighting team and light up your home!
Contact Our Lighting Team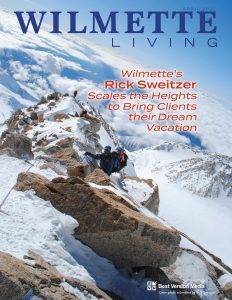 Spring is an exciting time of the year. The weather starts to get warmer, parks become more crowded, and people are beginning to plan fun outdoor activities with family and friends. Spring is also an exciting time for your landscape and outdoor space. Your turf and plants will need help to obtain their pre-winter healthy…