The Best Lawn Games For Your Family To Play In The Summer!
The Best Lawn Games For Your Family To Play in the Summer!
Do You Want To Play A Game?
Is your family trying to figure out plans for the day? Want to have some fun but don't want to leave the house? Well here are some of the best games to play on your lawn!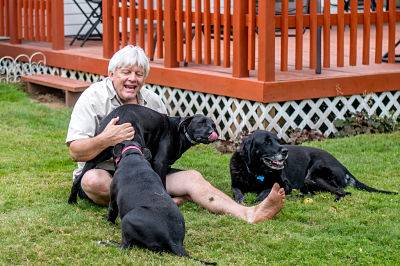 A giant version of the beloved board game is super fun and great for a relaxing day outside. Just buy or create plus sized letter tiles and play the way you would normal Scrabble.
Just like the table game from back in the 1960's, this version of the game makes each player remove a straw without letting balls drop into the pit. Kids love this one!
The fun game makes its way to the lawn! Simply switch out the golf balls for tennis balls and have fun!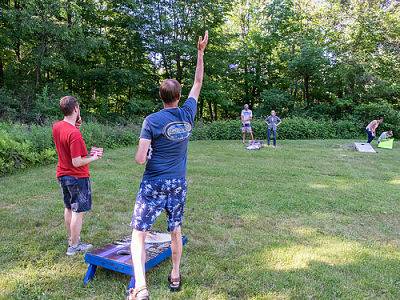 This is a BBQ classic. Yes, apparently there is a difference between "bags" and "corn hole" but in theory, they are the same game so they share a spot on the blog. Either buy or make your own boards and bags and have some fun! Also great for tailgates!  
A plus sized version of the traditional game is going to generate some memories, and some frustration, but great times either way! Gather some super-sized dominoes and have a fantastic time on the lawn. 
Haven't heard of this game yet? Well it was on Shark Tank! This is the most fun lawn game on the market today. Get ready to get sweaty though! You're going to have to move a lot during this game but it's completely worth it. Volleyball players can take full advantage of their skill set for this one. 2v2 spike ball can be some of the best memories your family shares this summer!
These games are perfect for all occasions whether that's a BBQ, graduation party, or just a family get together. The only things these games have in common is you need people to play with, and a pristine lawn to play on! 
American National Sprinkler & Lighting can help you create your dream lawn. Check out our website and schedule a FREE quote!