Automatic Sprinkler System
What are the Benefits of an Automatic Sprinkler System?
Automatic sprinkler systems are the easiest and most efficient way to nourish your landscape without wasteful overwatering. They release the right amount of water, in the right place, at the right time to help keep your yard healthy and beautiful while saving you valuable time and money. Our sprinkler systems automatically turn off when the timed cycle is completed or rain is detected, so your yard gets the perfect water every time.
Get a Sprinkler System
Our expert sprinkler team can install an automatic sprinkler system on your residential or commercial property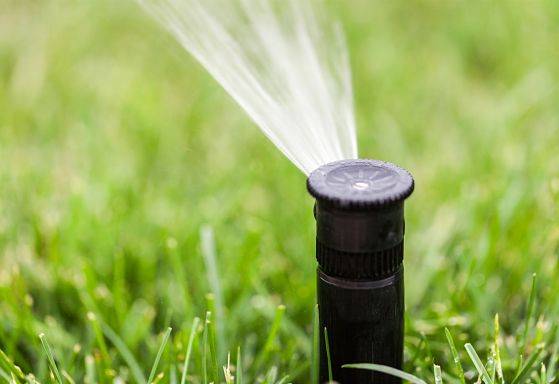 Could I Use an Automatic Sprinkler System?
Because they release the ideal amount of water in timed intervals, automatic sprinkler systems are a great solution for both over- and under-watered landscapes. Your yard may be under watered and could benefit from an automatic sprinkler system if it has:
Crisp or wilted blades
Dry soil
Slow blade growth
Delayed bounce back when stepped on
On the hand, overwatering could be an issue if your are seeing signs of:
Limp or wilted blades
Soggy patches for extended periods of time
Overgrowth
American National Automatic Sprinkler Systems
At American National Sprinkler & Lighting, we provide some of the North Shore's top automatic sprinkler systems. Using the latest technology, our in-ground sprinkler systems are completely self-sufficient. After installation, all you have to do is sit back and let our system do its job. If you wish to adjust your system at any time, the control panel, usually installed in the garage, simply takes the push of a button or turn of a dial.
Ready Your Yard for the New Year
As the summer comes to an end and fall begins, now is the perfect time to invest in an automatic sprinkler system for your yard. Install your system before the winter chill sets in and have your sprinkler ready to go for the spring! Give us a call at (847) 566-0099 to get started or use or Contact Form to connect with us!