Irrigation Specialists of the North Shore
Experts in Sprinkler Systems For Your Home
If the idea of having to wake up every morning to water the plants, have a high water bill, and not see sufficient results in your garden is a nightmare you want to put to a stop, it is time you called irrigation specialists. Their job is to make sure your gardening water system is as easy as 1, 2, 3!
Whether you are used to having a residential lawn sprinkler system, or this is the first time you consider using irrigation specialists, it is a good time to consider making a change to your garden's lifestyle. It will not only make your life much easier, but can drastically improve the well-being of your home's plants and grass. Your house might even become the envy of the neighborhood!
So what exactly are irrigation specialists and how can they help make your life easier? Irrigation specialists are responsible for overseeing the planning, design, installation, and maintenance of your residential lawn sprinkler system that will water your front yard, back yard, and any plants in between. They help design and manage what system is best for your home and where it should pump and pipe the water to where it is needed.
Their goal is to make sure you get the most results from the least amount of water – which is exactly what you need!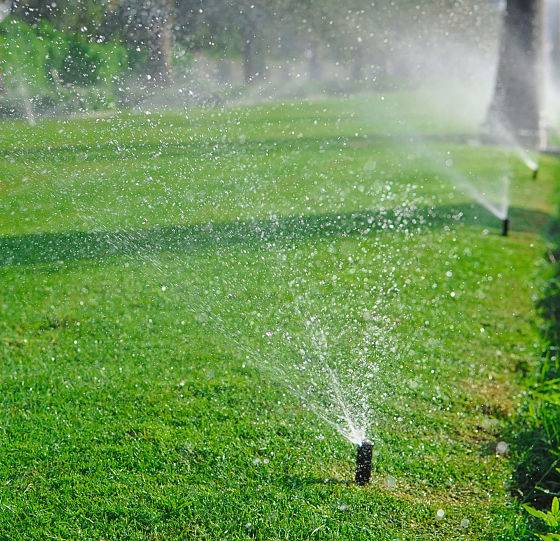 Why Do I Even Need a Residential Lawn Sprinkler System?
If you are someone who enjoys having to untangle the hose, stand in front of your house, and aim tirelessly for a while at the grass – here's some news for you. There is an easier way! One that will not get you mistakenly wet and is as easy as pressing a button.
So why should you invest in a residential lawn sprinkler system? Here are a few reasons why:
Since a residential lawn sprinkler system is meant to use what is necessary for your home area, it will give you the best results by using the least amount of water. It is precise and calculated, therefore will save you time and help keep Mother Nature happy. You might even forget the days that you stood outside with a hose, wasting water, time, and money.
Let the irrigation specialists handle the kinks of installing your new residential lawn sprinkler system. Having a professional figure out the system means you only have to sit back and use it once it is in place. In fact, even using it once it is installed is also fairly easy, even minimal. Since it is timed, the system will do its job when it needs to and all you have to do is make minor adjustments as the seasons come and go. These adjustments can be made from a simple control panel that the irrigation specialists can install in a place in your home, such as your garage. Just turn a few dials or press a few buttons and that is as much interaction with your residential lawn sprinkler system as you need.
Since the sprinkler system is designed to be eco-friendly and use only the necessary amount of water to make sure your front lawn is beautiful, even your bills will see a positive impact. Choosing a sprinkler system means by being environmentally friendly you are using less water and therefore, you pay for less of it too. It is a win-win situation!
With a new system in place taking care of your lawn and/or back yard the way it should be, your house will soon look Hollywood worthy. Picture your house with perfectly lush green grass and blooming flowers that are fully thriving in the spring season. The sprinkler system and its accurate measurement of how much water your property needs can make sure that anyone who passes by your house might even stop by to ask you how you managed to get such a beautiful garden!
For places that experience all four seasons, winter might be a time where your front lawn is covered in a different type of material: snow. While you are more concerned with shoveling snow than watering plants, it is still a good time of the year to consider planning for an irrigation system for the spring, if you do not already have one.
If you do already have a residential lawn sprinkler system, having them prepare for the winter is another job that irrigation specialists are well capable of handling. Closing down your irrigation system correctly is a good way to ensure the water does not freeze in the underground pipes and burst, which will be another headache to your home.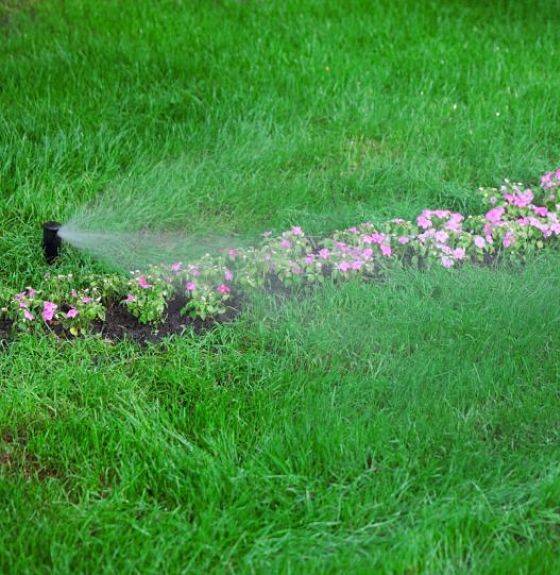 What Do I Need Before I Install My Irrigation System?
Permits: Some home properties require homeowners to have a sort of building permit for their land. It is best to make sure your locality does or does not need you to have a permit for your future residential lawn sprinkler system.
Underground Utilities: Having a sprinkler system installed means that there will be underground activity to ensure your pipes are well connected and buried in the ground. It is best to call and check for any underground utilities before you start digging.
Requirements: Some states require a licensed professional to install sprinkler systems, even if it is just in your own home. Also, there might be local municipal watering ordinances placed wherever you live. It is best to double check any other requirements needed before proceeding to install your new watering system.
Depending on the size of the land you want watered, having a residential lawn sprinkler system installed can take up to a single day, or even longer if the property is larger. Overall, it is a quick and easy process that will help you achieve greener grass in no time.
When Should I Install the Sprinkler System?
While winter is not the time to install a watering system on your property, anytime from April 1 to the end of November works perfectly fine. If you plan on having a lush yard by the summer, the earlier the better! And remember, once you do install it and make the appropriate adjustments from the colder seasons, you will never have to worry about a lackluster front yard ever again.
If you are ready to change the way you take care of your home, the irrigation specialists at American National Sprinkler & Lighting are ready to help. Their trained specialists not only are experts in the field, but will ensure that your house is taken care of the way they would take care of their own home. It is with this care in mind that they offer the best services for your sprinkler system.
As the winner of Angie's List Super Service Award in 2017, it is no surprise that experts at American National Sprinkler & Lighting know what they are doing. They have been doing it since 1984! Call now to request a free quote and change the way you water your grass forever.