Landscaping Lighting for Plants
Choosing Landscape Lighting for Plants
The plants that you choose define your landscape. Whether your yard is marked by huge signature trees and accompanying shade plants or you have an open yard with lots of flowers, you've probably put a fair amount of thought and effort into planning and maintaining your landscape.
Landscape lighting for plants can make your garden look as beautiful at night as it does during the day. In fact, because you can choose to highlight only the parts of your garden that you want to emphasize, your garden may look even better at night than it does during the day. Here's what you need to know about choosing landscape lighting for plants.
How Do I Light My Landscape?
There are a lot of decisions to be made when you are choosing how to light your landscape. One of the first decisions you will have to make is just how much light you want to have in your landscape. Do you want flood lights that spill light all the way across your lawn or garden so that you can see very clearly and even get work done outside in the evening?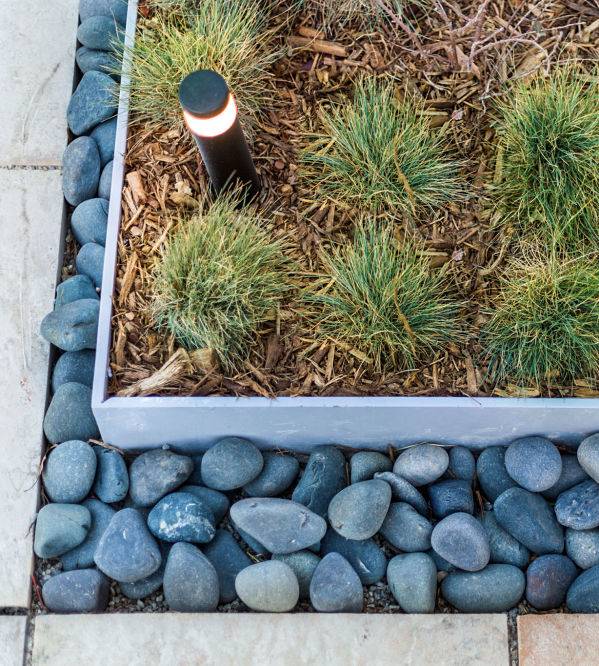 Is your goal primarily to provide security lighting and safety lighting so that you can clearly see any paths and border walls? Are there particular plants or parts of your garden that you want to draw attention to? Perhaps you just want to make your garden look as beautiful in the evening as it does during the day.
In order to determine how you should light your landscape, write down your goals for landscape lighting and think critically about your space to decide what kind of lighting would work best for your needs.
Do Landscape Lights Harm Plants?
One of the most important concerns for homeowners when deciding whether to install landscape lights is the fear that they may damage their precious plants. The last thing that you want is to find your plants are becoming dry or damaged by the lights. It is unwise to place lights so that they are directly touching plants or shining brightly right onto them.
Your landscape lighting installation professional will be able to help you organize your landscape lights so that they illuminate and accent your plants without any risk of harming them. In general, low voltage landscape lights or solar lights used properly will not have a harmful effect on your plants.
Different Types of Landscape Lighting
You can choose between landscape lighting that is high voltage, low voltage, or solar. Here are some things to know about each of these options.
High Voltage Landscape Lighting for Plants
High voltage landscape lighting is very bright and is often used to power flood lights and other large, industrial outdoor lighting. The light from high voltage lighting is too bright for plants and may even burn them. Furthermore, it is a waste of electricity to put so much wattage into lighting the plants in your garden.
Low Voltage Landscape Lighting for Plants
Low voltage landscape lighting is a good option for plants because it is not too bright to be aesthetically pleasing and is unlikely to be hot enough to damage plants. Low voltage landscape lighting provides the light you need without drawing excessively on your energy resources.
Solar Landscape Lighting for Plants
Solar is a popular option for landscape lighting because it can be installed without wiring and costs nothing to run since it takes its energy from the sun. Unfortunately, solar light will only run well if it receives plenty of sunlight throughout the day, so on rainy days your solar lights may not work as well.
Unless your solar lights all receive the same amount of light from the sun, some will be brighter than others, which is frustrating for many homeowners. However, provided there is sufficient light, solar landscape lighting can be a good option for plants since it isn't too bright or too hot and can be situated anywhere without worrying about wiring.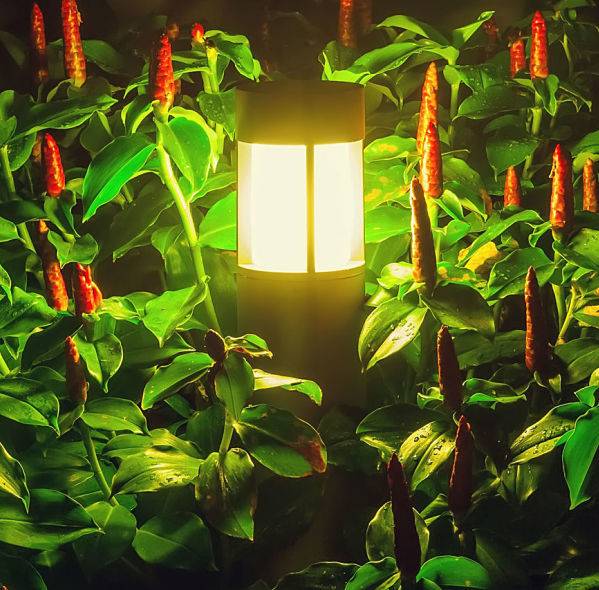 If you are an avid do-it-yourselfer, you may wonder whether you can install your own landscape lighting. There are all kinds of landscape lights and kits available for homeowners to install themselves.
Do It Yourself or Hire a Professional?
It is certainly possible to install landscape lighting for plants yourself, but because of risks of electrocution, burning the plants, and the challenges of installation, it may be better to choose a professional.
A professional landscape design specialist knows how to use the least amount of lights at the lowest wattage in order to achieve the results you want without spending too much money. Furthermore, they have the experience to know what will look best for your landscape.
Still thinking about doing it yourself? Here are some tips to help you install landscape lighting yourself.
Low Voltage Landscape Lighting
Understand the principles of electric work. Low voltage landscape lighting isn't as dangerous as far as risks of electrocution as high voltage lights, but there are still definite risks when installing low voltage landscape lighting. You will need to know how to splice wires together and keep them safe from the elements. If this is your first attempt at wiring, it may be better to choose a simpler project for your first attempt.
Plan your lights and wiring carefully. It is essential that you carefully chart out how much wattage each light will require so that the lights at the end of your wire don't end up being dimmer than the lights at the beginning. Also keep in mind how you will hide wire between lights and make sure that it will be possible for you to bury the wire appropriately.
Set your controls. Choose a transformer or add-on components that allow you to take control of your landscape lights. You will probably want a photocell that can detect when it gets dark so that your lights automatically turn on, but you may also want to put lights on a timer or have manual control over them sometimes.
Track the sun. In order for solar landscape lighting to work effectively, it needs to receive quite a lot of sunshine everyday. Keep track of how the sun moves across your yard during different seasons so that you'll be able to position the solar landscape lighting appropriately in order to receive as much sun as it needs
Keep other lighting in mind. Solar lighting is generally equipped with a photocell that automatically turns the light on in the darkness. If another light like a street light or even another solar light falls on a solar light, it may not turn on.
How to Use Landscape Lighting for Highlight Plants
One of the most fun things to do with your landscape lighting is highlight particular plants. Landscape lighting for plants can emphasize the most beautiful parts of your garden while hiding boring or less attractive areas. Here are some tips to help you determine how best to use landscape lighting to highlight your plants.
Trees offer some of the best options for landscape lighting. Landscape lighting can be mounted in trees or shine up into them, creating a wealth of different effects. Landscape lighting that is positioned in the branches can shine down through the leaves to imitate moonlight while providing ambient lighting for large areas of ground. This can be a lovely effect where trees stud a grassy lawn. Landscape lighting at the base of a tree can shine into the branches, creating a beautiful art piece of your tree's branch structure.
Landscape lighting for shrubbery serves dual purposes highlighting flowers and interesting leaf colors in the shrubbery while also creating drama and showing off the structure of the shrubbery. By nestling landscape lighting into the shrubbery you can highlight the trunk and branch structure and create a dramatic effect. By shining landscape lighting onto the shrubbery you can emphasize topiary and also shine lights onto flowers.
Lighting flower beds is one of the most fun aspects of landscape lighting for plants. Lights shining through the flowers can backlit the leaves and blossoms, making the most of colors and creating an otherworldly effect.
Lights that shine directly onto flower beds can illuminate them as if during the day time so that you can appreciate the beauty of the flowers at any time of day. Whether you want regular small landscape lights to line a flower border or you want to use larger lights to illuminate an entire area of flowers, you can create a very interesting effect using landscape lighting for flower beds.
Get Landscape Lighting for Plants Today
American National Sprinkler & Lighting has been installing high quality landscape lights since 1984. They are dedicated to installing systems that can last a lifetime and performing any maintenance required to keep them looking their best. If you want your plants to look as beautiful at nighttime as they do during the day, American National can install the right landscape lights to do the job - call us today at (847) 388-0321.