Grayslake Landscape Lighting
Make Your Home Look It's Best with Grayslake Landscape Lighting
Can Grayslake landscape lighting improve your home? You may be amazed by how landscape lighting can improve the aesthetics, functionality, and safety of your Grayslake home.
Grayslake, Illinois is a lovely little community located on the borders of the rolling fields of farmland and the expansive Savanna Forest Preserve. It is a beautiful community rich in parks, trees, and greenery. If you live in this community, you surely take pride in the gorgeous scenery and lovely homes.
Grayslake's first settler was also the man from whom it took its name. William M. Gray settled on the banks of a lake that previously had no name. He named it Gray's Lake. By 1880, a railroad passed by Gray's Lake and named their station Grayslake.
In 1895, the village incorporated under the name Grayslake. Since then, it has grown rapidly and is now a charming and affluent suburb.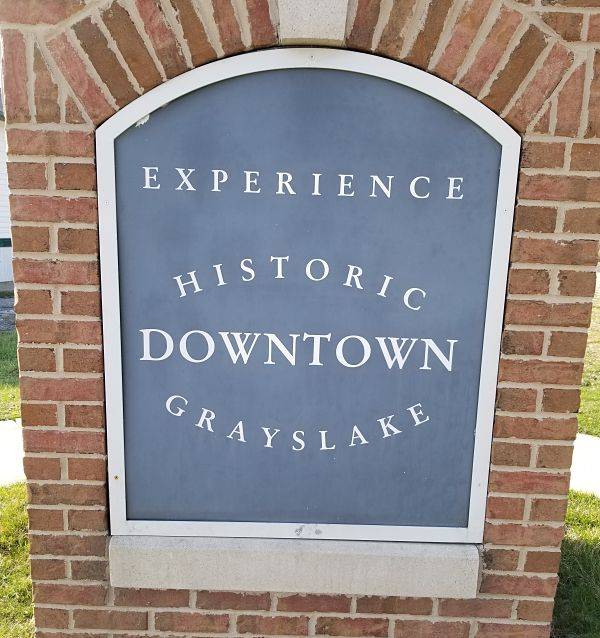 Why Consider Grayslake Landscape Lighting?
Grayslake is rich in natural beauty. There are a number of parks and lakes scattered throughout this suburb. One of the most desirable places to live in Grayslake is right on the lake itself.
It's hard to beat the views over the water and the pleasant breeze on hot summer days. However, living in an area that is very rich in natural features can have some downsides in safety which landscape lighting may be able to alleviate.
Your Landscape Lighting Can Deter Wild Animals
An unfortunate downside of living close to a lake or another natural area is that these areas have a lot of wildlife that you may not necessarily want on your property. You probably love glimpses of wild geese and other birds as well as the occasional dear, but you may be less enthused about lots of possums, raccoons, and even larger predators like foxes and coyotes.
These animals can be a threat to your pets or even small children, and they can make a nuisance of themselves by ripping up your landscaping or getting into your garbage. Landscape lighting that is on during evening hours or turns on when it detects motion is a superb way to deter wildlife. Most unwanted wild animals will choose a different path if they find that they have to go through bright light during their nocturnal explorations.
Demotivate Thieves With Grayslake Landscape Lighting
Grayslake is a fairly affluent suburb. Areas around the lakes and parks are some of the most affluent. Unfortunately, thieves are likely to be attracted to areas like this.
Lakes and parks provide easy areas for criminals to hide undetected in plain sight and observe your property for opportunities. Since most of the homes in this area do not have fenced yards, it can be very easy for thieves to approach from the street or even by using a boat on the lake to sneak up undetected. Landscape lighting is a strong deterrent to thieves, making it much more likely that they will go somewhere else instead of targeting your home.
Make Your Home More Functional with Grayslake Landscape Lighting
If you've chosen to live In Grayslake, you probably enjoy spending time outdoors. The vast majority of homes in this area are on large lots with plenty of beautiful green space to enjoy.
Unfortunately, most of us don't get to spend as much time outside as we'd like. Since most people work during daytime hours, we only get the brief periods in the morning and evening to enjoy being outside when it isn't dark out.
By installing landscape lighting, you can appreciate your outdoor spaces night and day. Beautifully lit patios and outdoor seating areas allow you to soak in the natural beauty while you have your dinner in the evening or coffee in the early morning.
Lighting garden features like fountains and flower beds enable you to appreciate the beauty of these features at night as well as during the day. Why work hard to install flowers that you only get to enjoy for a brief period during weekdays and on the weekends? Putting in landscape lighting lets you enjoy all of the beauty that your garden has to offer whenever you want to.
Talk To A Professional Today
I highly recommend American National sprinkler and Lighting. They make the process to have our sprinklers opened and closed so easy. Jose Luis and his team always do such a great job!

Sima Nielsen


October 31, 2019
Improve Your Home's Curb Appeal
If you want to sell your property in Grayslake, you naturally want to get the best price that you can. This is a highly desirable area with good property values, but standing out from the crowd and getting top dollar for your property isn't necessarily easy.
Installing Grayslake landscape lighting is a superb way to improve your curb appeal and make your home stand out. Landscape lighting is one of those finishing touches that let potential buyers know that you have put effort and money into making sure that every last detail of your home is perfect.
Since many potential buyers tour your home in the early evening when they have time after work, landscape lighting can easily be the detail that makes them fall in love. Cozy landscape lighting around entryways and patios can make a potential buyer see themselves at home there, while lighting that highlights garden features draws attention to how well landscaped the property is.
Landscape lighting can even make it easier for you to attract potential buyers since many people look for sale signs as they cruise through the neighborhood that they'd like to buy in before or after work. Landscape lighting that draws attention to your home and the, "For Sale," sign makes it more likely that someone will stop to get information or call the number for the listing on your home.
What Kind of Landscape Lighting Can You Choose From?
There are all kinds of options in what kind of Grayslake landscape lighting you want to install in your home. Every home is unique, and there are landscape lighting options to complement exactly what you want for your home:
Tree lighting. Lighting that shines up the bark of trees can make each one look like an art sculpture. Light shining down between the branches mimics moonlight for a very charming effect.
Path lighting. You can choose simple fixtures to light your front walkway or other paths, or you can create pools of light through your garden that illuminate a path to follow across the lawn.
Feature lighting. Do you have a lovely water feature like a pond or fountain? How about gorgeous flower beds or sculpted topiaries? Highlight whatever you love best about your garden with feature lighting.
Wall washes. Washing lighting across privacy fences or the structure of your house is a great way to increase ambient lighting while also emphasizing what looks best about your house.
Perimeter lighting. Perimeter lighting can have a very artistic effect and make your yard seem bigger while at the same time being a deterrent to animals and criminals.
Patio and entryway lighting. Increase the functionality of your home by using lighting on your patio and entryways. You can enjoy sitting outside in the evening and coming home will feel wonderfully welcoming.
Pool lighting. Why should you only enjoy your pool during the daytime hours? Go for a dip during the hot summer nights and soak in the romance of the evening with pool lighting.
Vegetable garden lighting. Highlight the signs for your vegetables so that harvesting for your evening dinner will be easy and charming.
Should You Hire a Professional for Grayslake Landscape Lighting or Do it Yourself?
There are all kinds of home kits available online and from big box stores to help you install your own landscape lighting. If you enjoy being outdoors and have a do-it-yourself attitude, you may wonder what the benefits are of hiring an outdoor lighting company versus doing it yourself.
You are likely to find that outdoor lighting installation isn't as straightforward as you expect. Improper installation and maintenance of landscape lights can even be dangerous. Wires typically have to be buried deep under your sod to avoid damaging them during routine gardening.
Unless all of your fixtures have just the same light intensity and color, your garden may end up looking like a patchwork of different lighting, which will look very clumsy. Getting lighting fixtures to be straight and consistent is likely to give you a headache.
After all of the work of installing your fixtures, you are likely to find that they need to be replaced and maintained quite often. Light fixtures available to the public often are not as quality as fixtures used by professionals like American National Sprinkler and Lighting.
Since 1984, we've been installing beautiful landscape lighting and maintaining them for our customers for a lifetime. When you have us install your landscape lighting, you'll know that it's an investment into the future of your home and won't cause you any headaches. Our low voltage landscape lighting can even save you money on electricity and maintenance over time versus installing your own lights.
Invest in Beautiful Grayslake Landscape Lighting
If you want to make your Grayslake property look its best, don't overlook the benefits of the best landscape lighting. American National Sprinkler and Lighting can provide a highly customized lighting design that highlights all of the unique aspects of your home, increases the functionality of your outdoor spaces, and keeps you safe from criminals and wild animals. Contact us today to get a free quote!