Sprinkler Installation Cost
Breaking Down Sprinkler Costs
Sprinkler installation costs are investments that will save you time, money and water in the long run. With a professionally installed irrigation system, your yard will receive the perfect amount of water, in the right place, at the right time. And even better, you'll save money on your water bill while avoiding trips to the yard to water by hand.
Several factors impact your sprinkler installation costs. These include:
The nature and size of your yard
The type of water system installed
The type of sprinkler head installed
Your Yard's Impact on Sprinkler Installation Cost
When our team at American National Sprinkler evaluates your landscape we'll take into account the elevations, zones and sun exposures of your yard. From here, we'll put together a design plan to maximize the health, growth and beauty of your yard.
The number of sprinkler heads your yard requires will be impacted by each of the above factors as well as, of course, the size of your yard. For example, if your yard is in an area of extreme sun exposure or varies greatly in elevation from one area to another, your sprinkler installation costs may be higher.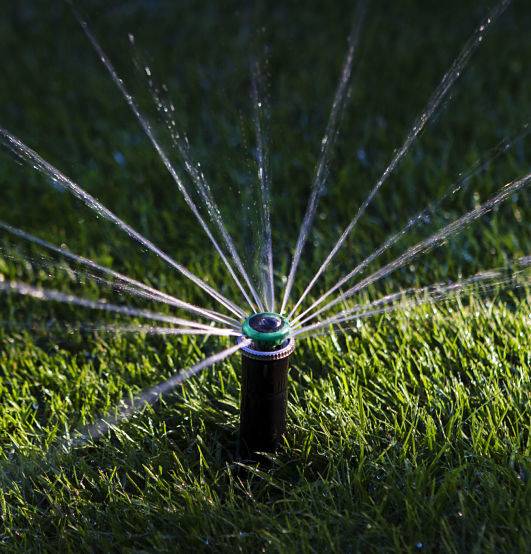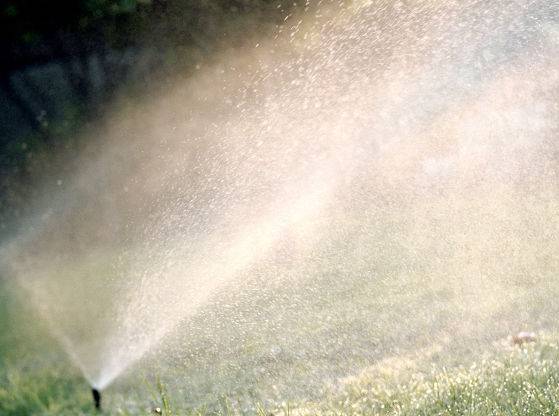 Sprinkler Installation Cost Based On Your Water System
There are two basic systems that can be installed to provide your sprinklers with water.
Pump systems pull water for your sprinkler directly from a nearby body of water like a pond or lake.
Metered water systems are connected to your home's current water lines and are serviced by your utility company.
Metered systems will cost you more than pump systems over time since pump systems don't add additional water costs to your water bill. Although, the service for metered systems can be more reliable than a pump system.
Sprinkler Installation Cost by Sprinkler Head
There are two basic types of sprinkler heads – spray and rotor heads. The cost per square foot of yard is about the same between the heads, although the cost of the heads themselves vary. Rotor heads cost more than spray heads, but their piping and trenches cost less. In the end, the investment of the two are about the same.
To get an estimate for your residential or commercial sprinkler system, contact our sprinkler installation team at American National Sprinkler and Lighting.
Install a Sprinkler System
Our team of sprinkler experts can install a system on your property
Talk To A Professional Today
I highly recommend American National Sprinkler & Lighting. They make the process of opening and closing my sprinklers a breeze. I get a call in the spring to open them up and in the fall to close. Diego and his crew just came out to close the sprinklers recently and they could not have been more professional and polite. Keep up the great work!!

Rani Dabbs


October 8, 2019