Top Rated Sprinkler Company
Do I Need a Sprinkler System?
With the help of a sprinkler company and professional irrigation system, you can keep your yard healthy and green without wasting valuable time and money. Sprinkler systems release the perfect amount of water in the right place, at the right time so your yard can quickly heal from over or underwatering.
What Type of Sprinkler is Right for Me?
Professional sprinkler companies recommend a variety of services depending on the type of plants you are caring for and the nature of your property. Trees, lawns and flowers each require customized care, as do residential and commercial properties. American National Sprinkler & Lighting can inspect your property and help you decide what kind of sprinklers will work best for your home and landscape.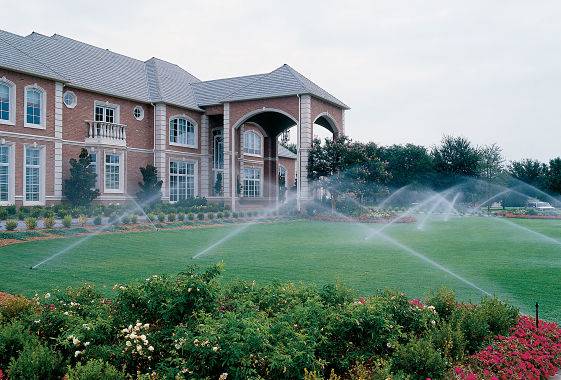 Dry, wilted grass
Dry soil
Slow rebound when grass is stepped on
Slowed grass growth
Limp grass
Weak grass
Prolonged sogginess
Overgrowth, requiring more frequent mowing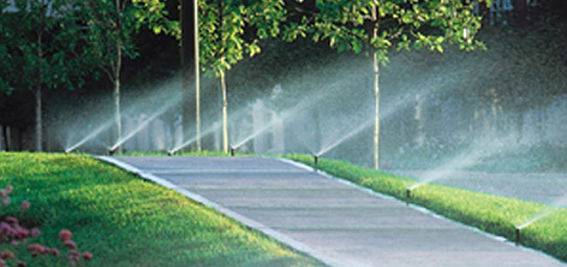 Residential Sprinkler Services
A sprinkler system is the perfect landscape solution for homeowners – saving you time, money and physical labor. With an in-ground sprinkler system, your yard will be the envy of the neighborhood in no time. Many of the advantages of a residential sprinkler system include:
Automatic and timed cycling helps prevent over & underwatering
No more dragging around bulky hoses
Set your system to water even while you're away
Reduce the cost of pricey landscaping
Increase the selling price of your home
Commercial Sprinkler Company
No matter what kind of business you conduct, your landscape makes an important first impression. A well-kept yard tells everyone who visits and passes by that you take pride in your company. Not only that, but a professional irrigation system can:
Add value to your property
Save water and money
Decrease the need for/workload of landscapers
Maintain your landscape, even in times of drought
American National Sprinkler & Lighting Company
Get Residential Sprinkler Services today!
What to Expect from American National
American National Sprinkler company has over 75 years of combined expertise in the irrigation industry. We work to ensure the health and growth of your lawn, taking into account the different sun exposures, elevations and zones of your yard. We'll educate you on your new sprinkler system and address ongoing service requests to help keep your yard healthy for years to come.  To learn more about American National Sprinkler and to schedule your first appointment, call 847.566.0099 today!
Talk To A Professional Today
We have had work done recently by this company. Their work is excellent. They care about your property and home. Julio was exceptional, extremely knowledgeable, very professional and courteous. I would highly recommend American National and definitely ask for Julio if possible. He was great!

Vicki Strobel


October 7, 2019