Why You Should Switch to a Wifi Sprinkler Controller
You've already improved the health of your yard and made the watering process easier by installing a sprinkler system at your home or business. Now, enhance the ease and convenience of your system by switching to a Pro-HC Hunter wifi sprinkler controller.
Powered by Hydrawise smart technology, this amazing controller lets you manage every aspect of your sprinkler system right from your smartphone. No more running back and forth to your controller to adjust your system. We put the power in the palm of your hand!
Get a Wifi Sprinkler Controller
Our expert team can help you update your current sprinkler controller to a convenient wifi controller
Talk To A Professional Today
I highly recommend American National Sprinkler & Lighting. They make the process of opening and closing my sprinklers a breeze. I get a call in the spring to open them up and in the fall to close. Diego and his crew just came out to close the sprinklers recently and they could not have been more professional and polite. Keep up the great work!!

Rani Dabbs


October 8, 2019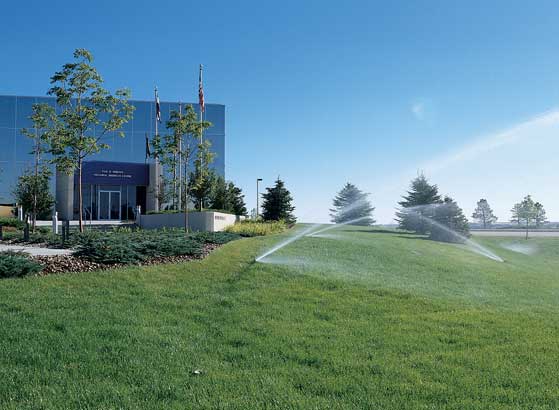 Conveniently run your sprinkler system from anywhere directly on your phone
User-friendly, touchscreen interface makes wifi sprinkler controller easier to use than older controllers
Set up multiple programs and choose the exact time you want your sprinkler to run
Add pictures to each zone so you know exactly where they are located
Connect your system to our American National account and we can help and adjust your system right from our office
Hydrawise reporting lets you see how much water you've and how much you've saved
Predictive watering adjusts water output based on the weather forecast
More Efficient Watering, More Money in Your Pocket
Increase the efficiency of your system by connecting your wifi sprinkler controller to a weather station. Add your own station, or use one of the system's free, professionally maintained weather stations.
Through predictive watering, your system will automatically adjust the amount of water used based on the forecasted temperature. Save water, and money, on cooler days and ensure adequate watering on warmer days for a perfectly watered yard with every session.
It's Time to Upgrade to a Wifi Sprinkler Controller!
If you are ready to upgrade your controller and make your residential or commercial system even easier to manage, give us a call today! Our team of sprinkler experts are ready to upgrade your current sprinkler controller to a convenient wifi one. Call us today at (847) 566-0099 or use our quick Contact Form to connect with us!