Updating Your Sprinkler Controller
Updating Your Sprinkler Controller
A well-installed, high-quality sprinkler system is designed to last for years to come. But while your system will maintain its effectiveness over time, your sprinkler controller should be upgraded periodically.
Upgrading Your Controller is Easy
Whenever you're ready to update your controller, our team at American National Sprinkler and Lighting is available to walk you through our different controller options and set up an appointment in no time. We'll happily work around your schedule to book an appointment that fits seamlessly into your busy life. It is our goal to make sure your upgrade is as quick and convenient as possible.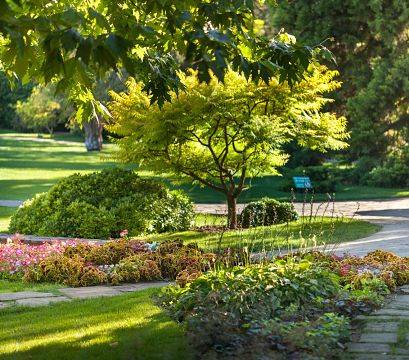 The Benefits of Updating Your Sprinkler Controller
Sprinkler technology is ever-changing and constantly improving to help make caring for your yard as easy, efficient and affordable as possible. By keeping your sprinkler controller up-to-date with the latest technology you can:
Save on water thanks to advanced watering schedules
Add greater customization to your yard's watering zones
Lower your maintenance time
Manage your system on-the-go with mobile friendly technology
Meet Our Most Advanced Sprinkler Controller
Why Choose a Wifi Controller?
Manage your system anywhere, anytime
Enjoy an easy-to-use, touchscreen interface
Enable multiple programs with a single controller 
Choose the exact times for your watering cycles
Easily identify your watering zones with pictures
Link your system to American National for immediate and adjustments
Keep track of how much water you've used
Save water with predictive watering that adjusts the amount used based on the weather forecast
Update Your Sprinkler Controller
Enjoy the benefits of a Wifi controller
Upgrade Your Controller Today
For more information on updating your sprinkler controller, or to set up an appointment to install your new controller, contact our team at American National.