What are the Benefits of a Yard Irrigation Company?
Yard irrigation systems are the most efficient and effective way to hydrate your lawn without wasteful and costly over watering. With expert installation by a professional yard irrigation company, a watering system can help revive your lawn while saving you valuable time, money and water. Some of the most common benefits for both commercial and residential properties are:
Elimination of bulky hoses
Watering even while you are away
Prevention of under and overwatering
Decreased landscaping costs
Increased property value
Get Yard Irrigation Services
Get the perfect watering solution for your yard today!
Common Signs of Underwatering
Crisp or wilted blades of grass
Dried up soil
Grass that is slow to spring back when stepped on
Slowed blade growth
Common Signs of Overwatering
Limp or wilted blades of grass
Thick growth requiring increased mowing
Prolonged periods of sogginess
What Irrigation System is Right for Me?
Professional yard irrigation companies can install a wide range of services depending on the nature of your plants and property. Flowers, trees and lawns each require unique care, as do commercial and residential properties. Contact your local yard irrigation company for a customized quote and analysis of your landscape.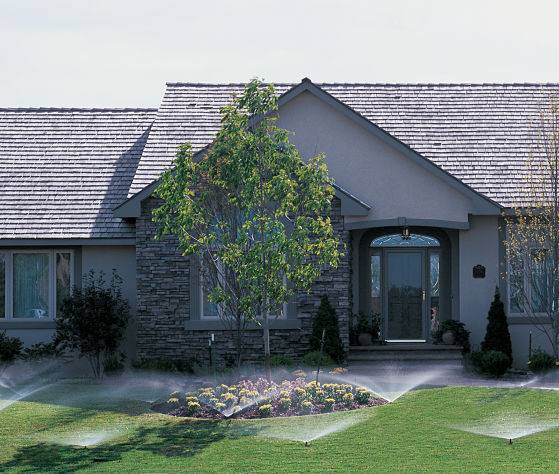 The Experts at American National
Our yard irrigation company has more than 75 years of professional industry experience. At your first consultation, our expert staff will carefully evaluate your yard's various elevations, zones and sun exposures to put together a plan that will maximize the health and growth of your landscape. Upon installation, we'll teach you everything you need to know about your new irrigation system and handle ongoing service requests for years to come.
To talk to a member of our team or to schedule your first appointment, call us at 847.566.0099!