How to Increase Home Value for Appraisal
Tips on How to Increase Home Value for Appraisal
When you are making preparations to sell your home, take out a home equity loan, or refinance your mortgage, have you thought about the appraisal process? How to increase home value for appraisal doesn't even enter many people's minds until the appraisal is scheduled. Whether you want to have your home appraised because you are selling it, refinancing it, or taking out a home equity loan, it is wise to consider the appraisal process beforehand. Here are some of the most important things to keep in mind.
Regardless of why your home is being appraised, it is essential to think about the appraisal process and make improvements with appraisal in mind. Here are some pitfalls that may come from failing to prepare for appraisal.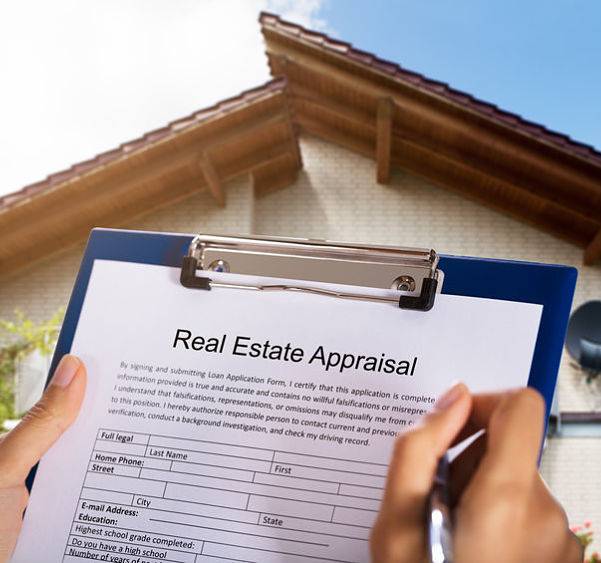 The Sale May Fall Through
If you are selling your home, the buyer may be convinced that the price is reasonable and you may be very happy with the offer that's been made. However, if the appraiser doesn't think that the property's value is worth the contract price, your buyer may demand lower prices or be scared away entirely, and the deal may fall through.
You Might Not Get the Home Equity Loan or Mortgage Refinancing That You Are Hoping For
Many people may not bother worrying about how to increase home value for appraisal because they don't think that there is anything that they can do within their budget and time constraints to make a difference. This couldn't be further from the truth. Just like when you stage a home for a showing, you can do a lot of little things to make a good impression on the appraiser.
What are Appraisers Looking For?
In general, you want to convince the appraiser that your home is improving and not falling into disrepair. Keep careful track of the investments that you've made and show them off to the appraiser. Highly visible investments into the appearance of your home, like outdoor lighting or attractive landscaping, show that you take pride in your home.
Appraisers will take into account the overall housing market in your area, but they'll also look carefully at three key features: inside your home, the property and exterior, and upgrades. Knowing what appraisers are looking for is essential when deciding how to increase home value for appraisal.
Appraisers consider the square footage of your home as well as the square footage in every room. They look at floors, countertops, and other things that stay with the house like built-in cabinetry or pantries. Appraisers take into account both how old they are and how well they've been cared for. All appliances and systems like cooling, heating, & electrical will be carefully examined for age, quality, and any problems.
Anything that would go with you in a move, like furniture and tabletop appliances, do not count, so don't bother making investments for appraisal in these things.
The appraiser considers how old your home is and how well it has been maintained. Features will not necessarily count against you just because of their age, especially if they are historic or aesthetically valuable. That said, it is essential that all older parts of your home are carefully maintained or restored. Your property will also be examined for overgrown vegetation, bald lawns, trees growing into power lines or structures, and other landscaping issues.
Added features or improvements that add value to your home will increase its value for the appraisal. If you've added a swimming pool, remodeled one or more rooms, built rooms or structures onto your property, or put on a new roof, your property value will be increased. It is essential that any additions are compliant with code or they will decrease the value of your home instead of adding to it.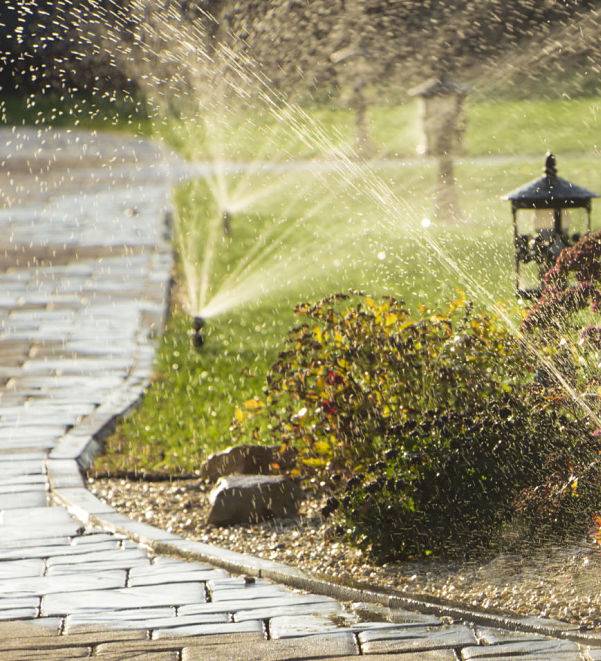 How to Increase Home Value for Appraisal
Here are some simple things that everybody can do (without breaking the bank) to improve your home's worth in the eyes of an appraiser.
1. Check Your Home for Safety and Code Adherence
One of the quickest ways to lose merit in the opinion of an appraiser is an inadequate amount of smoke detectors and carbon monoxide detectors. Remember that carbon monoxide detectors should be installed within at least 15 ft of every bedroom and smoke detectors need to be in each bedroom at the doorway.
If you have made any additions to your home it is essential not only that they have permits but that you have the permits available to show the appraiser. Check federal regulations on smoke detectors, carbon monoxide detectors, and other federal and local building codes to make sure that everything is up to code and you have the proper permits for any additions.
2. Improve the Appearance of the Exterior of Your Home
Appraisers are subject to first impressions, just like everybody else. If your home's exterior paint is chipped and faded or your lawn has dead patches, the appraiser will expect other signs of neglect. Plant new landscaping, especially grassy lawns and lush flowerbeds, to create a cared for appearance.
Concentrate improvements on the front yard or wherever the appraiser will arrive first. The appraiser will go over every inch of your property, but they are most likely to notice landscaping initially. Your clear attentiveness to your lawn and garden may convince appraisers that you are a caring homeowner even if exterior paint is a bit faded or the roof could be newer.
It isn't a bad idea to consider having an automatic sprinkler system installed to keep your new landscaping looking its best and to encourage quick growth. You have enough to do without worrying about keeping the grass watered, and you don't want to lose your landscaping investment to draught.
You may not have time to paint the entire interior of your house, but it is well worth it to brighten the trim or change the color of the front door. Polished floors can go a long way to improve the look of a room.
If you are making investments into replacing appliances or flooring, know what buyers are looking for. Hardwood floors and stainless steel appliances will do more to raise a home's value than new carpet and white appliances.
If you have to make choices about which rooms to update and which to leave as is, kitchen and bathroom remodeling remain the gold standard for increasing your home's value. When the appraiser is coming, make sure that bedrooms and bathrooms have been staged as if for a potential buyer and everything is clean, tidy, and smells nice.
4. Pay Attention to the Details
Home appraisers tend to be detail-oriented people. Try to see your property and home through their eyes. Is all of the mechanical equipment functioning properly? Check pool pumps, fountains, sprinkler heads, hoses, etc. Is it clear that attention has been paid to landscaping and outdoor lighting, not just for aesthetics but for security? Does every light switch work and toilet empty with just one flush?
These are the sorts of details that separate a homeowner who has been dedicated to the care of their home and property from homeowners who haven't paid as much attention.
Make sure to record every improvement that you make to your home. This allows you to keep a record of your home's transformation and increased value. Before and after photographs are highly effective at demonstrating both the work that has been done and proving that nothing has been hidden.
It is a good idea to put together a highlight sheet, which is a document of only a page that describes all of the updates done to the home. You don't want this sheet to get longer than one page, because appraisers are busy and want to be informed of all of the important changes without having to be bogged down with a lot of reading.
Include permits, warranties, and dates that projects were completed. Be thorough with your highlight sheet. Include aesthetic improvements, structural additions or overhauls, or new systems like AC unit or water heaters. New appliances like stoves, refrigerators, and washing machines should be included as well.
How to Increase Home Value for Appraisal with American National Sprinkler & Lighting
An automatic sprinkler system or outdoor lighting from American National Sprinkler & Lighting is an excellent investments into your home, sure to raise your property value. Call us today to start a home improvement project and to learn more on how to increase home value for appraisal.
Improvements Add Direct Value to Your Home
Be sure to add your sprinkler or outdoor lighting system to your highlight sheet for the appraiser. One of the most straightforward ways to raise your home's value is to make improvements. A high-quality sprinkler or lighting system is an immediate added benefit to the value of your home. You may even find that your investment pays for itself in the increased appraisal value.
A quick and effective way to improve the look of your home is to put in a beautiful new lawn or flower bed. Without regular and consistent watering your new investment may quickly become a disaster. Protect your investment and add to the value of your home with an automatic sprinkler system.
Show That You Care About the Details
These kinds of investments show that you care about even the smallest details of your home. You make sure your lawn and garden are well-watered and care about the aesthetics and safety of your home, even in the evening. This indicates that you care about all other aspects of home and property management as well.