Libertyville Landscape Lighting
Choosing Libertyville Landscape Lighting
Libertyville is a beautiful place in which to live. Most homeowners take a lot of pride in their homes and gardens. Libertyville landscape lighting can make your home as beautiful in the evening as it is during the daytime, as well as providing some meaningful functional benefits.
Libertyville is an attractive suburb of Chicago in Northeastern Illinois. This area is rich in natural features including several lakes and parks and is considered a wonderful place to live.
The Des Plaines River is the primary boundary on the Eastern side of the town. The East side is also bordered by the sprawling Old school Forest Preserve, Independence Grove Forest Preserve, and the Liberty Prairie Nature Preserve so that almost the entire East side of the town is bordered by river and forest.
This area has been populated by western immigrants since around 1830. The town's history can actually be traced back to a single English immigrant who lived in a cabin where the public library district is today.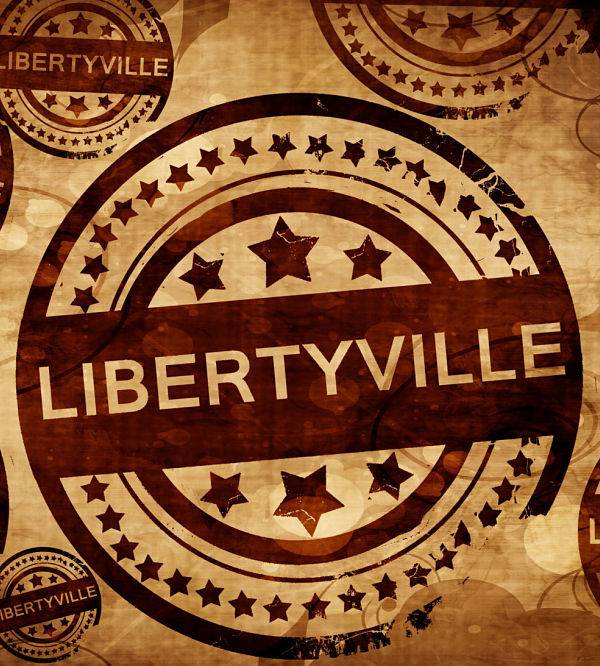 Libertyville Landscape Lighting
Throughout most of Libertyville, neighborhoods tend to have a forested feel thanks to the generous shade tree cover. Many homes have large backyards with beautiful gardens and often have picket fences for pets and kids.
Why Invest in Libertyville Landscape Lighting?
Libertyville Landscape Lighting Can Boost Curb Appeal and Property Values
Libertyville is considered one of the best places to live in Illinois. Most residents own their homes, and there are lots of restaurants, parks, and amenities to enjoy. Furthermore, public schools in this area have excellent ratings.
You may not be surprised to learn that property values in Libertyville tend to be quite high and are only on the rise. Landscape lighting is a great way to improve your property value and curb appeal.
High-quality landscape lighting is an investment into your home which will directly raise the property value as well as showing potential buyers that you are dedicated to even the details of making your home as good as it can be.
Why should you only show your home off to potential buyers during the daytime? Installing landscape lights gives you curb appeal throughout the evening. Great landscape lights can make the property that you are trying to sell a house that someone is willing to pay top dollar to come home to.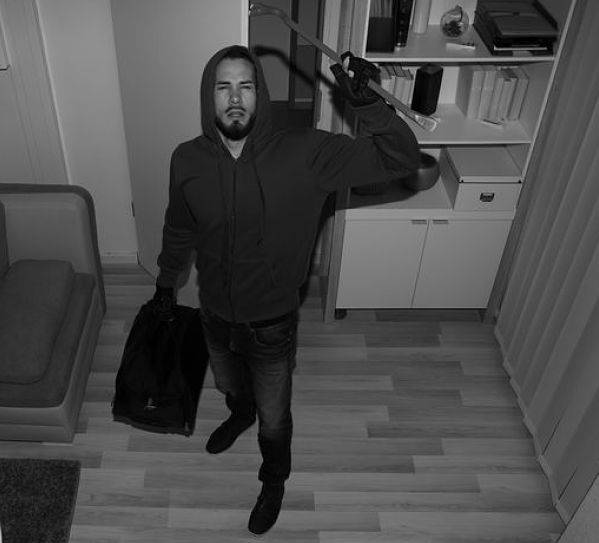 Libertyville is well-known as being one of the more affluent suburbs of Chicago, so, unfortunately, it can be a target for burglars. When planned carefully and placed very deliberately in order to provide security, landscape lights can be an excellent deterrent to burglars. With thorough lighting, burglars cannot make an approach to your home unseen.
If burglars do attempt to invade your home, landscape lighting will make it easier to see them. Motion-activated landscape lighting can startle burglars so they'll leave. This type of light also can wash an area with light in a way that would be unattractive all of the time, which can make it a very strong security advantage.
Landscape lights can be attached to a transformer with a timer so that you can choose for lights to go on and off automatically by detecting when it is dark or light out or on a timer. Automatically turning on the lights can confuse potential criminals so that they don't know whether or not you are home and may pick a different target.
Libertyville is surrounded by wilderness areas, which makes it a lovely place to live since you can so easily take a stroll into an area where you can see wildlife and natural landscapes. Unfortunately, heavily forested suburban areas like Libertyville can be very attractive to wildlife living in forests bordering Libertyville and seeking water from the Des Plaines River.
Wildlife like raccoons, coyotes, or opossums may make their way into your yard. This kind of wildlife can pose a threat to pets, especially when pets are allowed out by themselves in a fenced yard.
Even if it isn't dangerous to your pets, wildlife can disturb your landscaping or get into garbage. Landscape lighting deters animals who prefer the safety of darkness in which to move around. Wild animals will choose darker yards to wander through.
Libertyville landscape lighting can draw attention to the beautiful architecture that is typical of this area. The details of historic homes can be emphasized with landscape lighting. Homes that have brick, rock or another textured exterior can benefit from the capacity of landscape lights to draw attention to details.
When done correctly, landscape lighting can show off the best parts of your house in the evening while minimizing any less desirable features.
Enjoy Your Garden at Night
Many homes in Libertyville have large lots with sprawling gardens. The entire neighborhood is heavily forested and many parts of the neighborhood border extended areas of woods. Large gardens are often wasted in the evening when you don't want to wander through your badly lit backyards or because yards look unappealing when floodlit in an overly functional way.
Beautiful and deliberate landscape lighting can make your garden come alive. Furthermore, you'll be able to move through your garden more easily when paths are lit properly. Why not enjoy a game of frisbee or catch in the backyard even as the sun sets? Beautiful landscape lighting can show off bordering flower beds while preventing you from accidentally stepping on them.
Types of Libertyville Landscape Lighting
You may be wondering exactly what kind of landscape light will be best for your home. There are a number of different types of landscape lighting, each of which is useful for a different goal. Here are a few of the types of landscape lighting and how they can benefit your home.
Spotlights. Spotlights shine a concentrated light on a feature that you would like to highlight. They are great for lighting up a tree or shining onto a house or wall to emphasize texture.
Floodlights. Floodlights cover a larger area of space than spotlights and are an excellent choice for security. Floodlights can be put on a motion detector so that they will go off when someone walks into the space, washing the entire area in light.
In-ground lights. In-ground lights are exactly what they sound like. They are built into the ground, either by being buried or installed in concrete. These are a great choice for shining up the trunk of a tree or onto a wall and they can also make attractive lighting for flower beds.
Post lights. Post lights can be any height or style. They may be high enough to shine down onto a path like a lamp post or they may be at about waist height to illuminate the ground clearly so you can walk without tripping.
Recessed lights. Recessed lights are built into a wall, the edge of concrete pathways, etc. They are a great choice for shining light out from a wall to illuminate an area of the ground or for lighting up paths.
Step lights. Step lights are recessed lights that are built into steps to illuminate steps so that you can see clearly and not trip going up outdoor staircases. They are also often used along decks that change height.
Pond light. Any kind of landscape light may be used to illuminate a pond, but landscape lights may also be mounted below the surface of the pond when they are waterproof properly.
Do it Yourself or Hire a Professional?
You may be wondering whether you can install beautiful Libertyville landscape lighting yourself or whether you need to hire somebody to do the job. There are all kinds of kits available from local garden centers that allow you to install landscape lights yourself, but in the end, you may find that it is best to hire a professional. Here are a few of the reasons why:
It may save you money. A landscape lighting professional can choose just the right number of lights and the proper wattage in order to accomplish your lighting goals without spending any more than you have to on your energy bill. Furthermore, high-quality landscape lighting fixtures need replacement or expensive maintenance less often than home installed systems.
You'll get better results. There are few things more frustrating than putting a lot of time and effort into a home improvement only to find that it doesn't have the effect you were hoping for. Landscape lighting may prove to be more challenging than you expected, especially when you consider the appearance of fixtures and how you will hide lights and wiring.
Call American National Sprinkler & Lighting for Beautiful Libertyville Landscape Lighting
American National Sprinkler & Lighting has been installing exceptional landscape lighting systems since 1984. They know how to bring out the most beautiful aspects of your home with Libertyville landscape lighting that is customized to the unique beauty and needs of this area. Call us today to schedule your free quote!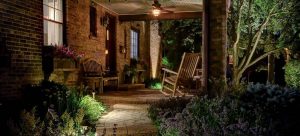 Libertyville Case Study By: Dave Askelson I met with the homeowner who just finished installing his landscape. The house is situated on a large double lot on a sleepy street, with a bunch of newly planted trees and shrubs. On our consult, his goals are to have lights throughout the entire property and illumination of…