Glenview Landscape Lighting
Glenview Landscape Lighting: What Do You Need to Know?
Glenview landscape lighting makes sense for a number of reasons. Landscape lighting can make your beautiful home as stunning during the night as it is during the day, highlight your attractive garden, and make your home safer. Here's what you need to know about Glenview landscape lighting.
Glenview is a charming neighborhood with several large, attractive golf courses, and parks scattered throughout. Homeowners in Glenview often appreciate the historic architecture of their homes.
They tend to maintain structured landscaping with lots of topiaries, shrubs, and beautiful trees. You can expect to see lush, grassy lawns in nearly every yard. Glenview was developed after World War II into a suburban township, but it has its roots in farmland. It retains its farming past with lots of open land and trees.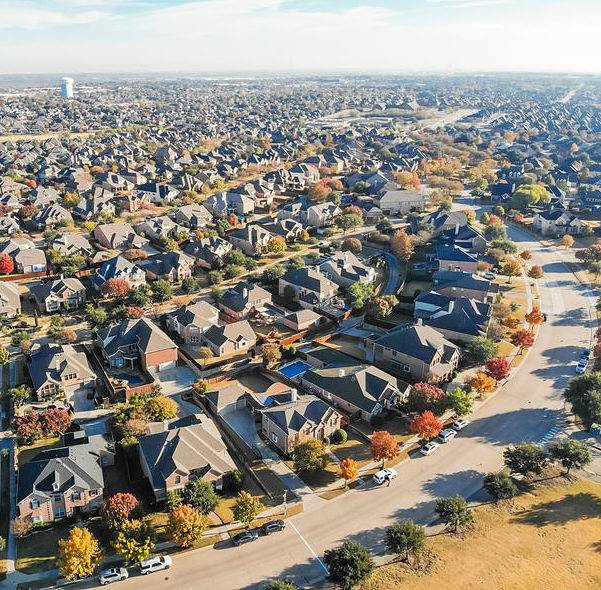 Here are some well-known neighborhoods and how they can benefit from Glenview landscape lighting.
The Park is one of the oldest neighborhoods in Glenview. It was established as a religious society in the late 1890. Homes were built around a church on 40 acres of land. The church in the center of the neighborhood and many of the homes around it are nearly the same as they were in the early 1900s.
Glenview Landscape Lighting in The Park
Many residents of The Park may be hesitant to install landscape lighting. After all, this is an extremely historic area. Residents don't want to do anything to detract from the charm. When done properly, landscape lighting can enhance, rather than detract, from the historic appearance of this area.
You can choose light fixtures that are very similar to those that would have been used for gas lanterns or candles in the era in which your home was built. Pick a gentle light that will cast a lovely glow on your landscaping without detracting from the historic appearance.
About 15% of Glenview is contained in The Glen. This lovely neighborhood has lots of new homes, shopping centers, offices, and amenities. The Glen is a more modern area in Glenview. Homes may be more closely spaced than in some other spots.
Some homes look out over Gallery Park and Lake Glenview. The Glen is a wonderful place to live, especially since you can walk to many amenities and even walk to work in some cases.
Landscape Lighting in The Glen
You may choose landscape lighting as a way to make your home stand out in this more densely populated area. Landscape lighting is also an awesome decision here because it gives you the opportunity to make the most of the outside space that you have, even in the evening.
A stylishly lit sitting area can make the difference between an outside space that you love and a backyard that seems too small to do anything with.
Homes that are easily accessible by parks, golf courses, or closed public areas may be more attractive to criminals but criminals are unlikely to risk being revealed by landscape lights.
Homes that are near lakes may be more likely to be visited by wildlife that lives in the area around the lake or is seeking out water. Wildlife tends to be deterred by landscape lighting.
Talk To A Professional Today
Andres from American National Sprinkler & Lighting came by yesterday to perform the annual "shut-down" of my sprinkler system. As always, they were on time, professional and finished the job quickly. My system is 10 years old now and I've never had a problem with it, and the support for the system is always right on the mark. I would recommend Andres and ANSL without hesitation to anyone looking for a great systems.

Stan Clement


September 29, 2019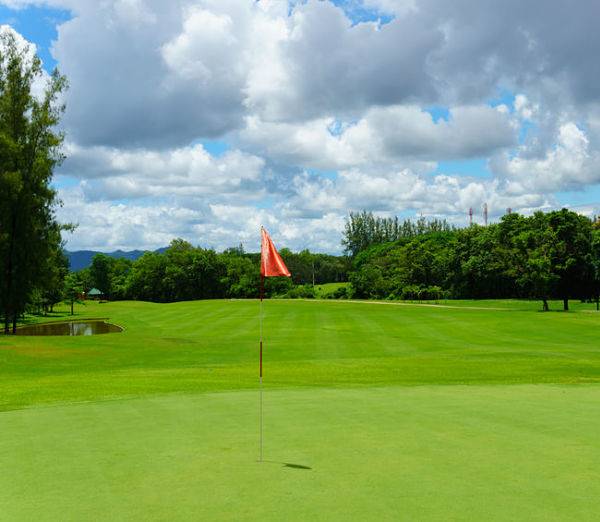 Some of the most beautiful views in Glenview are from the backyards of people who live on a golf course. It is common to see homes with pools. There is often a fair amount of pleasant planted land between backyards and the golf course.
This allows for some privacy as well as a wonderful view from the backyards. Not surprisingly, the homes along the golf course are some of the most lovely in Glenview. Living right along a pond is an especially pleasant view
Glenview Landscape Lighting on the Golf Course
If you live along the golf course, you probably enjoy the gorgeous historic architecture of your home as well as sweeping views across the open land of the golf course. These houses are large and stately, with landscaping to match.
Glenview landscape lighting is especially important for safety on the golf course. Here are a few of the reasons why.
Open areas provide opportunities for wild animals to gain access to the backyard. It can be all too easy for wildlife drawn to open grassy areas and especially sources of water at night to find their way into your backyard. Landscape lighting deters wildlife that may be dangerous to your pets or family or may be a pest to your landscaping.
Burglars are drawn to a tempting opportunity. Glenview has some beautiful, affluent, homes, especially around the golf course. Criminals may be tempted to creep into your backyard since a golf course is easier to move through than a neighborhood. Landscape lighting will deter burglars and reveal them if they do decide to trespass
Reasons for Glenview Landscape Lighting
Wherever you live in Glenview, improved outdoor lighting can make your property safer. Good lights are a deterrent to burglars and wildlife. Furthermore, a well-lit garden makes it much less likely that you or a guest would trip when trying to navigate the property in the evening.
Highlight Your Beautiful Home
Glenview has some truly stunning homes. Old architecture with intricate designs built into brick and stone houses creates a stately appearance. The texture of this kind of home exterior can be emphasized beautifully with landscape lighting that shines onto your home.
Homes in Glenview often have intricate details in the brickwork which can be emphasized with the right landscape lights.
Increase Curb Appeal and Home Value
You may not have chosen a home in Glenview because of the property value, but it certainly doesn't hurt your decision to live in this community that property values tend to be on the rise.
If you are hoping to sell your home and want to do something to raise the value as well as increase curb appeal, landscape lighting is a great choice. Landscape lighting makes your home as appealing in the evening as it is during the day.
Careful lighting can emphasize details that will make someone fall in love with your house. The right lighting can be the kind of detail that makes people imagine coming home to your house themselves. High-quality landscape lighting is a wonderful way to simultaneously bring curb appeal into the evening and increase your property value.
Make Your Garden Beautiful at Night
Glenview gardens tend to be beautiful. Lots of signature trees create a forest feel. Lush, grassy lawns invite strolls into the garden, which are edged with flower beds, flowering hedges, topiaries, and small sculpted trees.
All of this landscaping looks beautiful throughout the day, but landscape lighting can draw attention to all of these details at night as well. You'll love to stroll through your garden on pleasant nights, admiring some of the details that you missed during the busy day.
Do it Yourself or Hire a Professional?
There are landscape lighting kits available at most home and garden centers. You may be wondering whether you should take a do-it-yourself approach to landscape lighting or hire a professional.
If you are like most homeowners in Glenview, you probably put a lot of stock in your home. There are certainly lots of things that you can do yourself to improve the look of your house and landscaping, but when it comes to landscape lighting, it may be best to leave it to a professional.
Professional landscape lighting results in a polished result. The last thing that you want is for your hard work to result in an appearance that does not highlight your home as you had hoped it would or even worse, makes your home less attractive. Professional results will make your house and garden look their best at night.
It may be cheaper in the end to use a professional. A landscape lighting professional knows just what voltage to use and just how to position lights in order to achieve the results that you want for as little energy as possible. Furthermore, very high-quality lighting fixtures are less likely to require expensive maintenance or replacement over time.
Installing landscape lighting requires some expertise. Low voltage landscape lighting is less dangerous than high voltage lighting, but it is still very possible for you to accidentally shock yourself while installing it or make a mistake that may cause it to
Choose American National Sprinkler & Lighting for Glenview Landscape Lighting
American National Sprinkler & Lighting has been installing extremely high-quality landscape lighting since 1984. Their goal is to install a system that can last a lifetime without replacement and with minimal maintenance.
If you want to highlight your Glenview home and garden with landscape lighting that works perfectly without you having to worry about it, you want a professional who knows what they are doing. American National are professionals who can meet your Glenview landscape lighting needs. Call us today to schedule a free quote!