Highland Park Landscape Lighting
Choosing Highland Park Landscape Lighting
If you live in Highland Park, you obviously take pride in your home, whether it is a historic building from the 1800s or modern, contemporary home. If you want your landscape to look as beautiful and be as functional at night as it is in the day, you may be considering Highland Park landscape lighting. Here is everything that you need to know to light your Highland Park home beautifully and effectively.
The City of Highland Park
Highland Park sits along the coast of Lake Michigan for a length of about five miles. This gorgeous community is in the heart of the North Shore, which makes it one of the most vibrant and progressive towns north of Chicago. Entertainment and restaurants are diverse. There are lots of parks and an award-winning beach.
Highland Park is rich in fascinating landscape features like ravines and is often covered in wildflowers. The flowers extend into extensive public flower gardens, and also into the landscaping of the members of the community of Highland Park. Homes range from historical homes built in the 1800s, to contemporary homes that exemplify the greatest advances in modern architecture. More than 36 acres of wooded land rest on the southern end of the city, which helps to attract wildlife and give the community a very natural feel.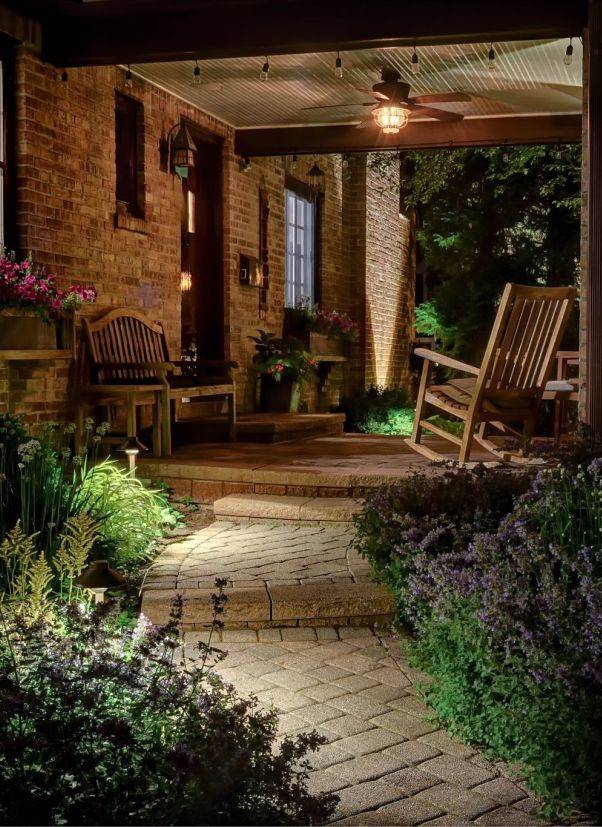 Talk To A Professional Today
We have had work done recently by this company. Their work is excellent. They care about your property and home. Julio was exceptional, extremely knowledgeable, very professional and courteous. I would highly recommend American National and definitely ask for Julio if possible. He was great!

Vicki Strobel


October 7, 2019
Highland Park Landscape Lighting
Highland Park is known for the incredible variety in both the age and design of its homes. This community loves its flowers, but it also values the wild wooded ravines that are found throughout the area. Many homeowners choose to landscape in a style that mirrors the natural landscape around them. Shrubbery and trees are often sculpted, giving the effect of an entire miniature landscape, complete with hills and valleys, all in the front yard.
Most front yards have at least one signature tree which spreads shade across the yard and helps to provide a wooded feel to the entire neighborhood. Whenever the seasons allow flower beds abound. You can expect to see flowers planted around most of the trees and in front of the sculpted hedges.
The lots in this neighborhood tend to be quite large, which means driveways that wind gently through a long front yard and lots of charming paths to follow around backyards.
That gorgeous signature Maple or Oak in your front yard or bordering your property can turn into a work of art at night. Lights shining up the trunk and into the branches not only illuminate the tree and the area surrounding, but also create a stunning visual display.
One of the most popular and attractive landscaping techniques utilized in Highland Park is the making of a miniature landscape within the yard, using sculpted shrubbery that looks like hills, mountains, and trees. Landscape lighting for shrubs can emphasize just the right parts in order to create a dramatic miniature landscape that makes your garden look like an entire landscape.
Highland Park is well known for its flowers, both wild and domestic. Most of the sprawling estates in Highland Park utilize flower beds that are overflowing with color. Unfortunately, these beautiful colors are invisible at night. Landscape lighting for plants and flowers makes your flower beds pop in the evening fade Into the background so as to be invisible during the day.
Statue, Decor, and Art Highlights
People come from miles around in order to enjoy the Ravinia Festival, a world-class summer venue of Performing Arts that is held in the southern end of the city. If you live in Highland Park, you have surely been drawn to this festival and come home with some magnificent art and yard decor. No Highland Park landscape lighting is complete unless it emphasizes the beautiful artwork in your yard and garden so that it is a focal point in the dark as well as during the day.
Many of the historic homes in Highland Park utilize trellises in order to provide privacy, offer vertical growing space, and create an era-appropriate look for older homes. Climbing roses or other flowering vines trellised against a brick or rock wall or along a patio can be the extra touch to make you feel like you've gone back in time. Highlighting these trellises with lights makes them stunning during the night as well.
Why Do You Need Highland Park Landscape Lighting?
If you're trying to decide what should be the next investment into your property, you may be wondering why landscape lighting should be your pick. There are a number of good reasons to put landscape lighting into your Highland Park home, both aesthetic and practical. Here are a few:
Increase your curb appeal. You care about the impression that your property makes during the day, so why neglect its appearance in the evening? Great landscape lighting may cause people driving by to slow down just to stare.
Make more of your yard. During the beautiful weather during the spring, summer, and early fall, you probably want to spend as much time outside as you can. Effective landscape lighting can create outdoor spaces for you to enjoy and vastly increase the functionality of your space.
Make your yard safer. Whether your guests just need to walk from their cars to your front door or whether you would like to give people tours of your garden in the evening, without sufficient lighting, your guests could stumble over your landscaping. You may also find yourself having a difficult time navigating your yard unless it is lit. Lighting along paths and strategically placed throughout your property can help you and your guests to navigate your yard safely.
Keep critters out of your yard. The large number of natural parks in Highland Park and the proximity to Lake Michigan and the beach are wonderful assets of this area. However, these features also attract wildlife. Raccoons, possums, and even larger predators like bobcats may travel along the beach or through these wild areas. Highland Park landscape lighting can keep these animals from deciding to wander through your space.
Deter criminals. Well-lit areas deter criminals. If someone is scouting out your home in hopes of stealing from you or committing some other crime, they are likely to pass your house over if it is well-lit and difficult to get to unnoticed. Landscape lighting for large homes is especially important in regards to safety.
Install Highland Park Landscape Lighting Yourself or Hire a Professional?
At first glance, it may not seem very challenging to install landscape lighting. Some, like path lighting, seem very straightforward. However, there are good reasons to ask a professional for help installing landscape lighting on your property.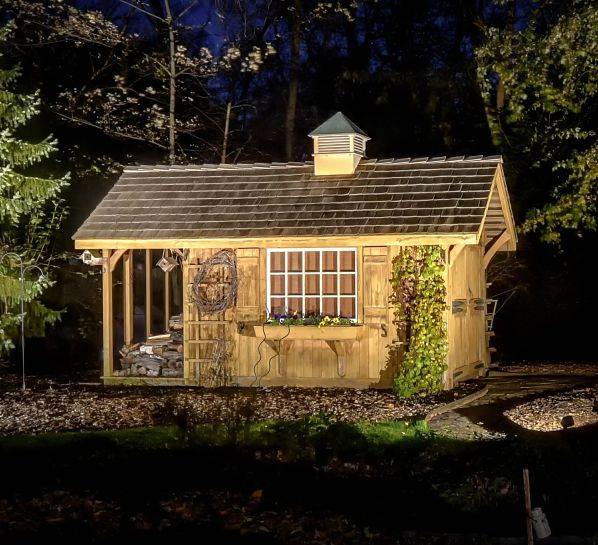 More efficient lighting. A professional knows exactly how many lights are needed in order to light your area effectively without overdoing it and wasting energy. They can also think of new ideas for lighting specific niches that are much more effective than what is commercially available to you. Professionals have options like low voltage landscape lighting that keep costs down.
Safety is at stake. If you are trying to provide light to your area for safety, you may think that you have lit all of the areas that are important. However, a professional may notice a shadowy area where a criminal or animal could sneak through to your home. Furthermore, since lights are located outside where they will be rained on, there is a real risk of you becoming electrocuted working on these lights if they are not installed properly.
Not just pretty, but stunning. You may be able to install lighting that looks nice and enhances the appearance of your home, but a professional can offer landscape lighting that is truly stunning. If you want your landscape to truly shine, it's best to hire a professional.
Highland Park Landscape Lighting with American National
American National Sprinkler & Lighting has the experience and knowledge required to make your home look its best in the evening, offer increased functionality for outside spaces at night, and increase the safety of your home.
More than 75 years of cumulative experience means that this team has seen everything when it comes to landscape lighting and will know how to meet your needs. Extensive experience in the Highland Park area allows American National to know just what works in your area.
American National uses only the highest quality materials to install systems that are designed to last a lifetime. Not only will this save you money in the long term compared to installing it yourself, but it makes your landscape lighting system an investment that will also be attractive to a future home buyer.
All of the experience and great materials in the world won't do you any good if you don't feel great about working with the company. American National prides themselves on the highest quality of customer service. They'll take the time to talk with you about your needs, look over your property, and develop a plan that works perfectly for you and your home. They know that you are busy and will happily work around your schedule.
Contact American National Sprinkler & Lighting today to get started making your home beautiful, safe, and functional at night.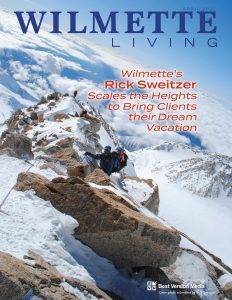 Spring is an exciting time of the year. The weather starts to get warmer, parks become more crowded, and people are beginning to plan fun outdoor activities with family and friends. Spring is also an exciting time for your landscape and outdoor space. Your turf and plants will need help to obtain their pre-winter healthy…